LUNA26 HAS A NEW HOME
Thursday, September 14 2023 @ 05:40 pm UTC
Contributed by: erik
Views: 343
LUNA26 HAS A NEW FAMILY I'm writing to you about a beautiful white shepherd girl named Luna26. My foster wrote: My friend, Pam rescued Luna, the shepherd girl, from a bad situation in Venice, FL only a week ago (9/6/23). We love this sweet girl very much and really would keep her if she didn't chase our cats. Otherwise, she's a love-bug who just wants to be with her people and play with our dog. She is only about a year and a half & weighs exactly 49.6 lbs. She is UTD on shots, HW Neg., people and dog friendly and she rides great in the car. On her first ride she let me put her doggie seatbelt on her and then just sits there and watches the scenery.
She loves her food and dog bones, and even little toys, if introduced to her slowly. She seems to be completely housebroken and will let you know to take her out by jumping up and down and putting her paw on your leg. She knows sit, No and Down, but she's so young she will need more training.
Luna is Luna26 because we have so many Luna's. She got her one-year rabies vaccination and just got spayed yesterday.
She was rescued from the cage she was living in for a month at the wildlife refuge in Venice, FL. She and I are both dedicated to finding the right furever home.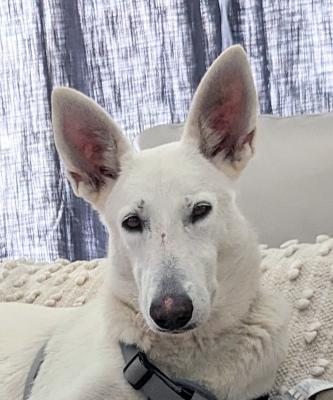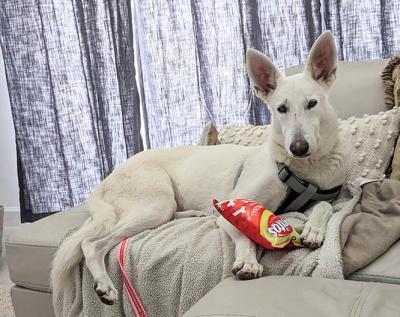 [image3_right] [image4_right]