ROONIE HAS A NEW HOME AND FAMILY
Tuesday, August 02 2022 @ 07:13 pm UTC
Contributed by: erik
Views: 370
PUPPY ROONIE HAS A NEW FAMILY PUPPY ROONIE came into rescue yesterday 8/1/22 from a kind and loving family. He was relinquished because their current dog doesn't get along with him and as a puppy, they didn't want him to be scared by the constant negative interaction. They gave him up because they loved him and there wasn't a dry eye in the house when we accepted him.
Roonie is a sweetie! He loved playing with Dunkin our youngest and is quite good with people and dogs, well socialized, stabile and confident. He is a lover and, as with most GSD pups, want a leader and to attached to their human quickly and for ever. She is going to be a big boy, at least 89+ pounds. He is currently about 52 pounds and very healthy and happy. he is UTD on shots, chipped and will be neutered within a month. Who ever gets him will be asked to post a $500 training bond and a $500 neuter bond. These 'insurance policies' help us insure he get to out clinic to be fixed, (at our expense) or he is taken to a clinic of the adopters choice (at their expense) for neuter. Either way we require it be done in the next month (by end of September).
Roonie is housebroken and currently in foster with two girls, way bigger than he is. He will get some classes in basic obedience but once adopted, the new owner will be required to get him into at least two sets of 6 week classes, one for basic obedience and ne for CGC. Roonie's ears have not stood up as yet and we are anxious to see if they will, but regardless of this cosmetic issue, he is letter perfect. We determine suitability of dogs based solely on temperament and personality and never cosmetics.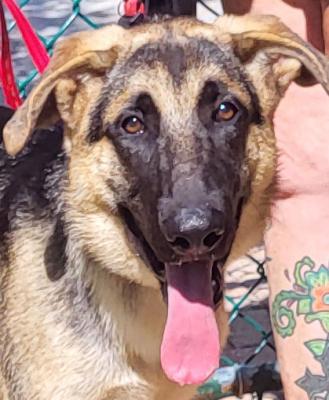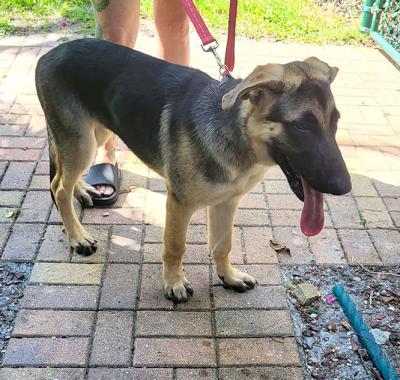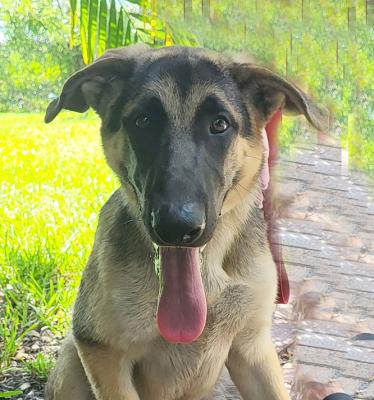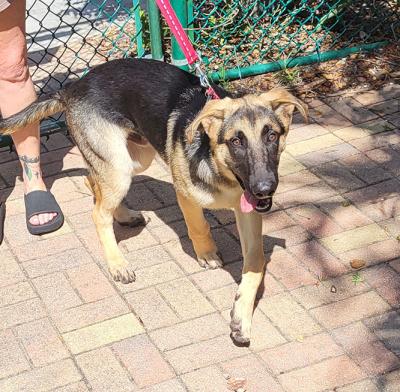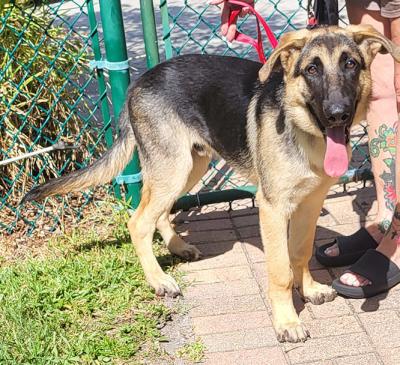 [image6_right]