SABEL HAS A NEW FAMILY
Tuesday, November 09 2021 @ 03:27 pm EST
Contributed by: erik
Views: 623
SWEET SABLE HAS A NEW HOME AND FAMILY FOSTER FAILURES SABEL is a 7 year old healthy spayed black and tan female GSD. She is highly motivated by her ball and she loves to swim, fetch, ride in the car and to be with her family. She was relinquished due to financial concerns and has had a rich quality life thus far. Her owners took great care of her and loved her tremendously. She is people, kid and dog friendly. She is no couch potato and will be constantly eager to play and go out with her person or family member. In the short time she was her at the house, she showed that she was stable and focused. She does like activity so if you are looking for poky pony, this is NOT your gal. She has lots to give and would make a fabulous companion to an active young or older family. She weighs about 86 pounds and she, like all German Shedders, sheds quite a bit. In her prior home in Idaho she did have some skin allergies but in the last 6 months here those have not reappeared. If Sable is right for your family please call us to arrange a meeting.
Her original owner wrote about her:
Hi Erik,
Here is information you requested about Sable.
Sable is a very sweet and protective dog. She was originally my family's dog until they moved a few years ago and left her with my husband and I in Idaho. She grew up with our Jack Russel Terrier, Miniature Pinscher, and Lab mix. My family purchased her in Coeur d' Alene, Idaho which is where she was raised and lived with my family/husband and I until we moved to Fort Myers, Florida this past July. She is great with babies and kids. She is extremely gentle and careful playing around babies and younger kids. She adores playing fetch and she'll become best friends with whoever plays that game with her. Her favorite type of ball is a tennis ball and she also loves the large jolly balls that are made for horses and can typically be found at ranching stores. She also loves playing tug of war with people and dogs she is familiar with. She was raised in Idaho so she is more used to that outdoor environment. She grew up with acres to play on and larger fenced yards, playing in the snow, playing in the forest, and swimming in the lakes and rivers there. She absolutely loves swimming and we'd take her to the lake often so I'm sure she'd love going to the dog beaches around here. She is very protective of those she loves. She needs time to warm up to strangers and new dogs. She is a great family dog.
Age:
7 years old
Personality/Temperament:
Sable is defensive and protective of those she loves. She won't allow strangers to enter the house if you're not present to let her know it's okay.
She is a very sweet and sensitive dog. Be careful disciplining her. Saying "No," when she has done something wrong is usually enough correction since she is very sensitive and any type of voice raising or physical correction can cause her to be in low spirits for the rest of the day.
She is extremely intelligent and can be easily trained. She understands commands. She understands how to sit, lay down, rollover, stay, fetch, and jump into car/truck beds form both verbal and hand sign commands.
She has been scared of the sound of thunder since she was a puppy. During a thunderstorm, she will likely try to crawl into your lap to be comforted or try to hide somewhere she feels safe in the house, she may whine or start to tremble if the thunder is really loud. She is also scared of loud fireworks and will react in the same manner as with thunder.
She gets extremely excited when riding in cars or the bed of the truck because she hopes she is being taken to go swimming or on an adventure. She will typically whine with excitement until you get to the destination.
She loves scratches behind her ears and on her chest/belly for attention.
She isn't food/treat driven so toys or bones to chew on are usually a better reward. She loves tennis balls, jolly balls, squeaky balls, and real bones from the butcher or ranching stores. She will not accept food or treats from strangers whether that's out and about or at the vet or groomer.
Sable sometimes whines or moves her paws like she is running while she dreams/sleeps.
Sable is somewhat dominant when it comes to being around other dogs. If another dog attacks or challenges her she will not back down until it submits so caution should be exercised in situations with other dogs with those temperaments. She gets along great with dogs who are submissive and playful. She has not really spent time around any other types of pets so I'm not certain how she would get along with a cat, etc.
She isn't fearful of other types of animals. She has hunted and killed rodents in the past when we lived out on acreage in the country in Idaho. She's never been interested in going after birds or deer. I have seen her try to catch frogs since we've moved to Florida. I have a feeling she would go after snakes or lizards if she found any.
She's never been interested in dog beds or having her own blanket or sleeping in bed with us. She will usually find a few favorite spots in the house to sleep on the floor or the couch at night.
Health:
Sable has a sensitive stomach which vets have told us is typical for the breed. Be careful with treats or transitioning her foods to prevent upset stomach. She eats Kirkland Nature's Domain dry kibble (Turkey and Sweet Potato flavor right now). She eats twice a day, am and pm. In the morning I give her 2 cups of dry kibble with one raw egg and occasionally a handful of fresh berries mixed in. At night I give her 2 cups of dry kibble usually with a handful of cooked meat (typically chicken, turkey, or bison) mixed in. For treats, usually bones from the butcher or ranching store or other healthy foods like boiled yam/sweet potato, berries, meat. She doesn't care for apples or dog biscuits usually.
Sable was never microchipped.
Sable is spayed.
She is healthy overall. She has often received Cytopoint injections at the vet throughout her life for seasonal allergies (her skin will typically become itchy/irritated and she'll scratch constantly) which offer a lot of relief for several months when she needs it.
It breaks our hearts to surrender Sable, but we want to provide her with the life she deserves and sadly we are no longer able to do that. She has been a wonderful family dog, protector, and friend. We are hoping she will be placed with a loving family, hopefully with kids for her to play with and a yard to enjoy daily free time outdoors once again.
Thank you for providing your services to find her a loving home that will accommodate her needs. We truly appreciate it.
Best,
Emmeline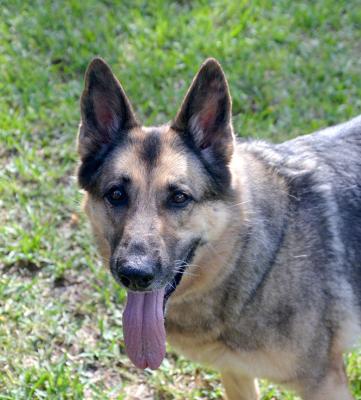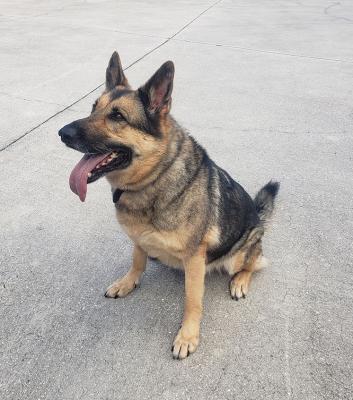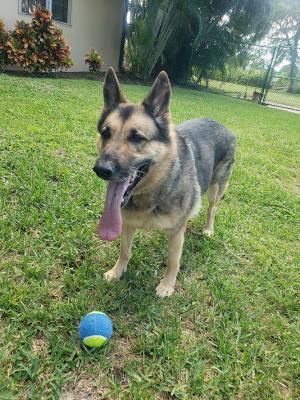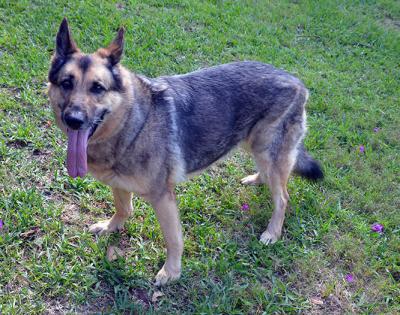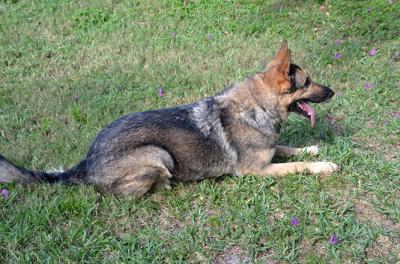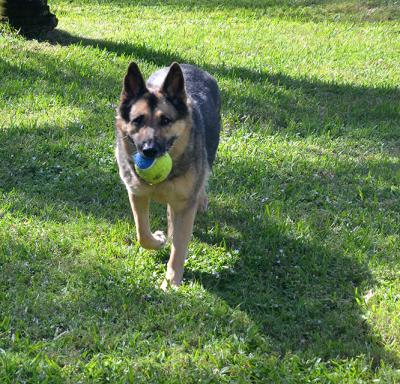 [image7_right] [image8_right]