TULA AKA BONNIE NEEDS A HOME
Monday, September 27 2021 @ 12:19 pm EDT
Contributed by: erik
Views: 867
BONNIE NEEDS A HOME BONNIE AKA TULA was delivered to us from a rescue in the Redlands. She was left outside for a time and recovered by a group who turned her over to us. She is quite nervous in crowds and is adapting to her foster home. She is not suitable for a home with small dogs and cats as she get anxious around them where as larger dogs are fine with her. She is spayed and UTD on all shots. She did get a puppy 5 in 1 shot and a bath before coming as well as being dewormed and flea free. She is a 60 pound beautiful black female GSD. She is as sweet and affectionate as they come with people and larger dogs. She is super people friendly and LARGE dog friendly as well as being housebroken and somewhat trained. Obviously she has no clue of her name(s) as those were given to her in the last few days. She was chipped when found but like most dumps the chip was not registered. She is 15 pounds underweight and will be on a weight gain diet for the coming weeks. She is heartworm positive and will be treated at or expense at our Port Charlotte AWL clinic. Her treatment has already begun.
SHE WAS ADOPTED OUT BUT BECAUSE THE FAMILY DIDN'T HAVE A FENCED YARD IT DIDN'T WORK. She has been use to a yard situation and by not having a place to run free she was difficult to control when a squirrel ran. She was accustomed to pooping outside off lead, but when confronted with having to be walked, she was a problem. She was tested at one point with a few small dogs (major yappers) and was not good. She became highly agitated. When she meets a larger dog she is perfect.
She is ready to be rehomed with the knowledge that she needs weight, training and lots of love.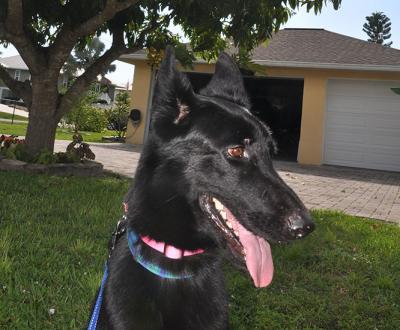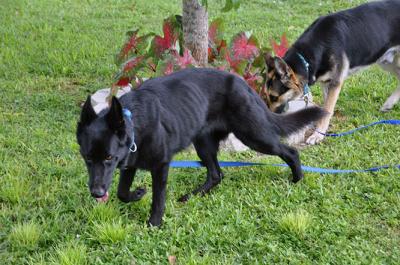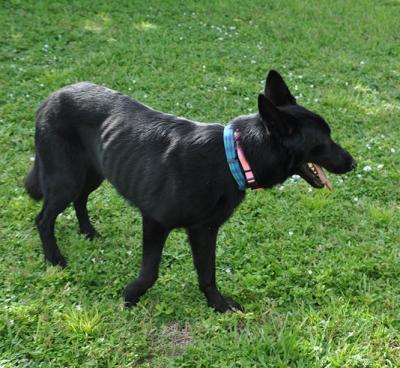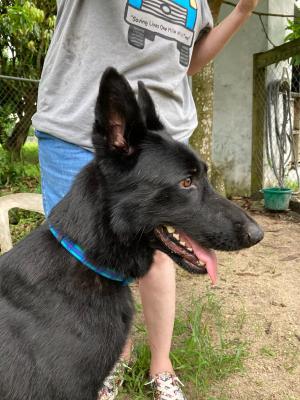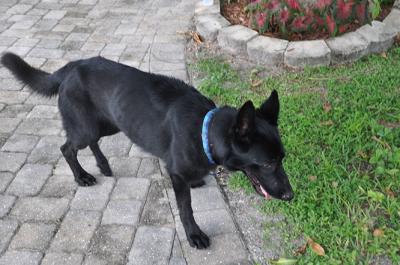 [image6_right]