CELESTE HAS A NEW HOME
Wednesday, August 25 2021 @ 02:21 pm EDT
Contributed by: erik
Views: 350
CELESTE HAS A NEW HOME CELESTE was turned in by an owner who could no longer care for her. She was taken by a young couple upon arrival as a foster to adopt. They have had her for a week of fostering.  They wrote the following description for her:
Celeste is about 7 years old. She is in good health, good hips, great calm temperament. UTD on shots and chipped.
Celeste is extremely well-behaved and calm natured. She knows her basic commands (sit, stay, & lay down), but she's got extreme separation anxiety issues if you're gone for 20+ minutes and will pee/poop if left alone. She's crate trained and doesn't seem to go to the bathroom inside the crate and lays down willingly when she's inside, even when left alone. She tends to follow you around the house, as she's affectionate and an amazing cuddle dog (she loves being on the couch). She will sit next to the door when she has to go to the bathroom, but has to go to the bathroom frequently it seems. She really loves bacon flavored treats and drinks more water than usual.
Celeste can possibly have a UTI and we will check that out with our vet when she is returned.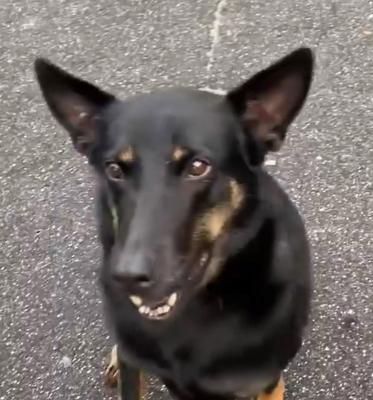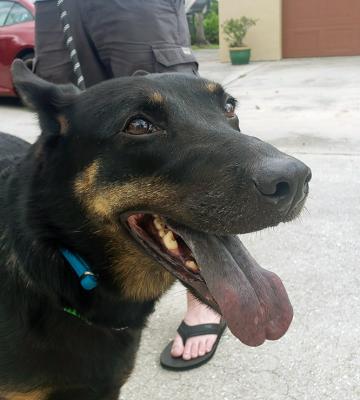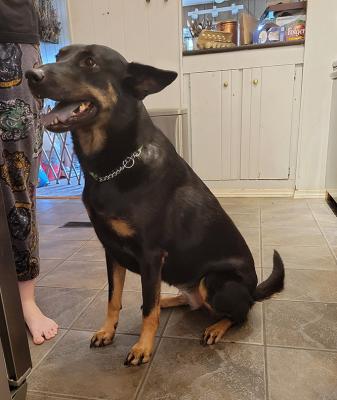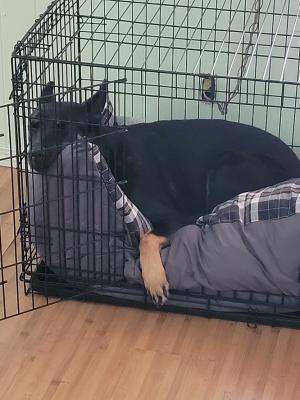 [image5_right] [image6_right]