WADE HAS A NEW HOME
Wednesday, July 07 2021 @ 04:58 pm UTC
Contributed by: erik
Views: 8,209
WADE HAS A NEW FAMILY AND HOME Wade is a one and a half year old German Shepherd. He is still a giant puppy who only wants to run around and play, so a yard and a active family is a must for him. He's 100% house broken. He was dog on dog tested today and although he was not perfect, he did OK given that he has had NO interaction with other dogs nor social training. It is my assessment that given 6 weeks of basic social training he would be fine.  He has lived with 3 cats, however we DO NOT RECOMMEND HE BE IN A CAT HOUSEHOLD.   
He has a major issue with separation anxiety and fear of storms. He goes bonkers and has to be sedated when left alone and if a storm is rolling in. The owners, who got him during covid lock down were at his side continuously but now that they are back at work, his issues have emerged and this problem has become significant.
His Owner Wrote:
He is a bit unsure about things and needs exposure to the world. He did the steps here well and that is typically a challenge with dogs who have never seen steps before.  He is very toy driven and I'll include all of his Kong toys since that's the only kind he doesn't rip up. He likes ball and activity and he is a gentle pup.  I'd recommend a house with older children (10 and up) since he is not very gentle (clumsy) and will knock kids down. He doesn't bite, but he gets very excited with his toys and will want you to play fetch with him non stop. He loves people and is always happy to make new people friends. He's the sweetest playful boy, but he needs a family with a firm hand and previous German Shepard experience who is willing to train him. He weighs about 65 pounds and will get to about 80.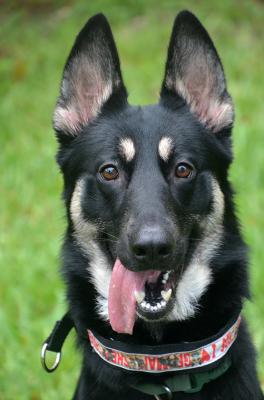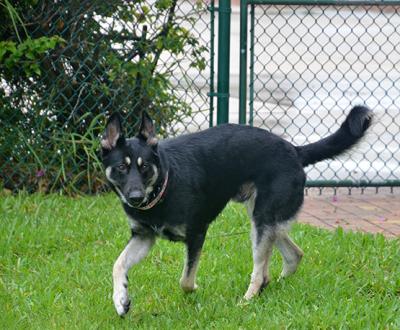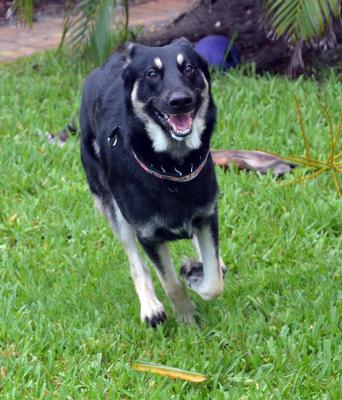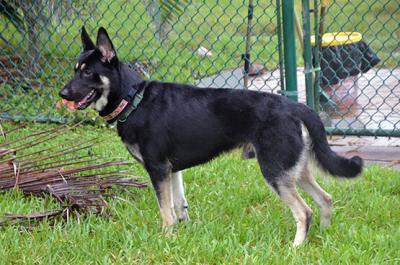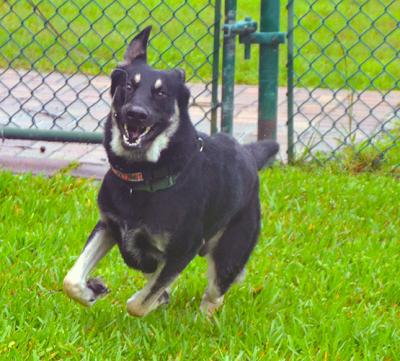 [image6_right]