KODA HAS A NEW FAMILY
Saturday, June 05 2021 @ 02:50 pm EDT
Contributed by: erik
Views: 382
SWEET KODA HAS A NEW HOME AND FAMILY KODA arrived at the rescue today but as we have no available fosters he will remain with his current foster until we locate an adopter. He is near the Orlando area now. The following statement and story was given to me by his current foster.
We adopted Kota in February from the county shelter. We had been informed that he had suffered some trauma and that he was fully blind, though the Vet felt that was something he was born with. We naively put that fact that he was blind aside thinking it was that big of an issue, due to how well behaved and tempered he was. Figured we could definitely give him a good home, instead of the alternative of being put down.
Upon getting Kota home he got the lay of the house and we attempted to train him. Kota is extremely loving and affectionate! He just wants to follow you around, lay at your feet or snuggle up on you as you pet him. That being said his still very energetic and wants to play as well a lot. We could throw a ball across the yard (on the ground) and he would follow it, he loves his bone and will chew on it for hours. Kota is very playful and full of energy and wants someone to play with. Kota often will try to play with the cat. The cat is a jerk and hisses at him which I believe only encourages him more to play with the cat. Kota being blind I feel just doesn't know how to play with the cat and ends up being to rough. See the interaction between Kota and the cat, you can clearly see that Kota by no means is being aggressive. Kota is very good with our children as well ages 11-13. I have seen him around other dogs (while he was in a gated area or on a harness and he's never shown much interest. He never become vocal (barking or growling) at most he's just sniffed the air, he does get skittish when walking if another person/sound comes up on you. He will stop an hide behind you until the sound is gone.
The reason we are looking for a new home for him. We honestly do not have the time to properly train and give to him the way that is needed. In my opinion that just isn't fair to him. My husband and I have been gone from the house even more so recently and the kids being in school, Kota is being kenneled for WAY to many hours of the day. We can't allow him to roam the house unsupervised due to him wanting to play a lot (especially with the cat) and he will run into things being blind and hurt himself. We're are just away from the house to much and he's not getting the attention he deserves and needs. We love him and he's such a sweet friend, but it's not fair to him to be locked up all day due to our schedules.
Kota per vet is about 1.5 years old. He is house and kennel trained. He's fully updated on all his shots. Kota is neutered and chipped. He's on flea and Heart-worm prevention, using Advantage Multi. Presently, eating Taste of the Wild- Sierra Mountain recipe (he liked this food best).
In evaluated him today with our neutral dog Rudy and he was appropriate and respectful. He attempted to play with Rudy and they were able hang out together for quite some time with no issues. Koda is a sweet dog. he is small in stature maybe 45-55 pounds, beautiful sable coat, listens well, loves treats and takes them very softly. He would be ideal for someone who was primarily home and had the time just to love on him. He knows his name and is recall is excellent. We believe that he has some limited sight and we saw him find the water bowl in the yard in under 10 seconds. He allowed Diane to cut his toe nails and was a perfect gentleman during it all. He is a super friendly dog and he deserves to find a home that will care for him and love him.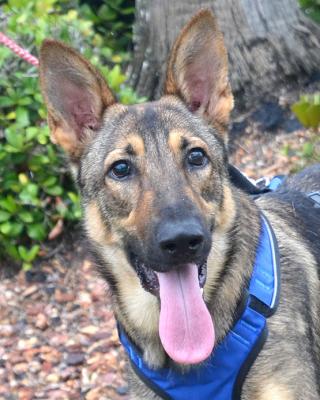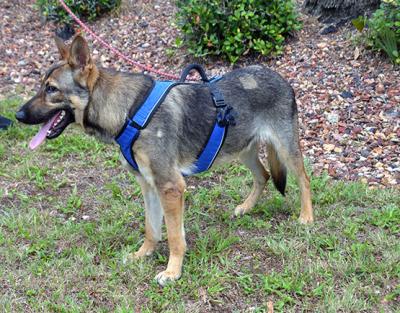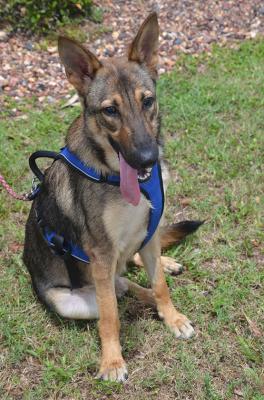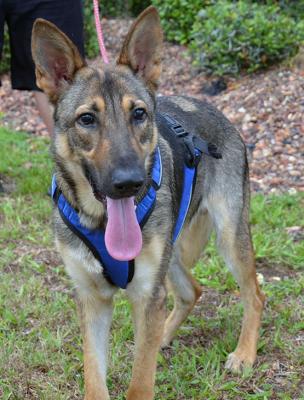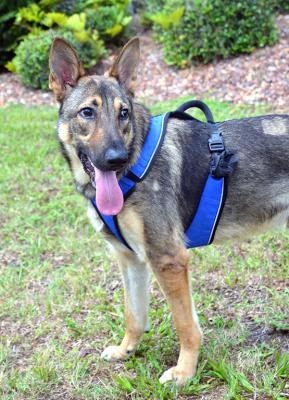 [image6_right]
[image7_right] [image8_right]