SAM HAS A NEW FAMILY
Monday, February 22 2021 @ 05:52 pm EST
Contributed by: erik
Views: 1,007
SAM HAS A NEW HOME AND FAMILY SAM came into the rescue early Feb from Gulf Coast Humane in Ft Myers. He was relinquished by a family who owned him for over 7 years, for no apparent reason. He is a sweet boy who likes dogs and people. He bonds quickly and is very comfortable in a home. He is neutered, has all shots and he is HW NEG. He was shaved when we received him because he had an allergy to what was thought to be chicken and the family decided to shave him to stop him from scratching, rather than take away the allergen.... go figure?? He is now on salmon and sweet potato food and he has gained weight and he is doing fine.
He was adopted by a great guy who really tried his best to give Sam a good home but Sam's allergy and scratching was something that had to be monitored and he just couldn't do that at the level needed. Reluctantly he returned Sam to us on 3/13 and we are now actively seeing a new home for him.
He was at the vet again yesterday and we learned he has a bacterial infection and was given a shot for that as well as meds for his itching. His coat will regrow thicker and even more beautiful. He will regain his regal look and he will weigh 95 pounds after a few months of TLC, good food and a stable home. He has gained 15 pounds since we received him.
Sam is super obedient,m can be walked without a leash in familiar surroundings. He likes to play ball and he really likes car rides. He opens doors and likes to p[lay outside. He is going to be tested in the pool to see if he likes to swim. If you want an engaged friendly (to people and dogs) companion, Sam is your man. Call us if you are interested in meeting him. He is available now.
The last photo shows him as of 3/7/21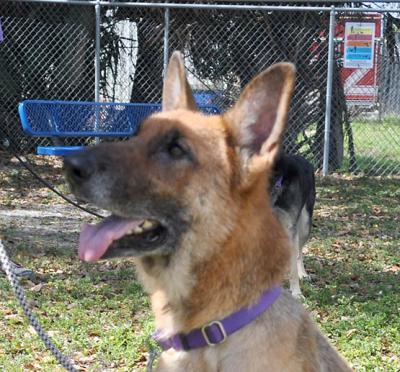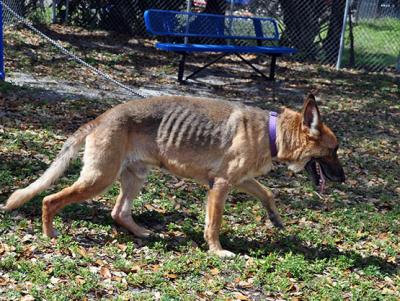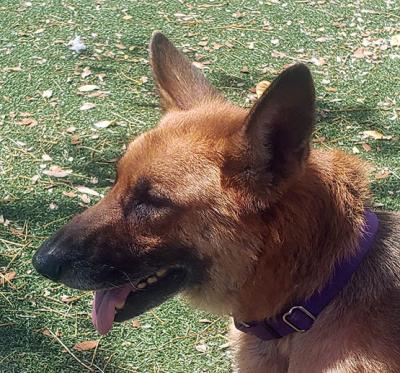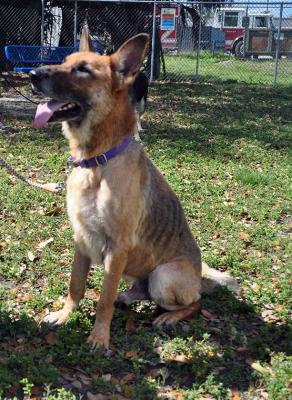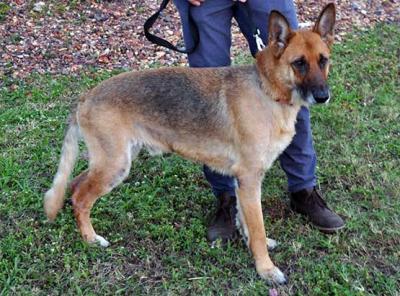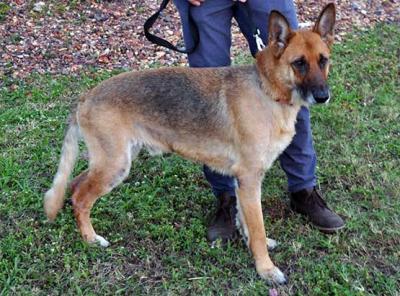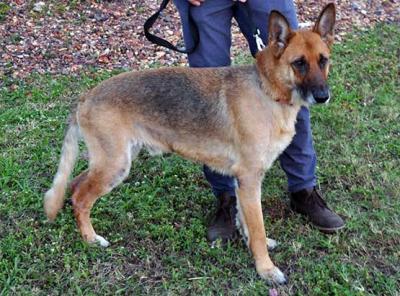 [image8_right]