PHOEBE HAS A NEW HOME
Friday, January 01 2021 @ 01:37 pm EST
Contributed by: erik
Views: 403
SWEET PHOEBE HAS A NEW HOME AND FAMILY
UPDATE WE HAVE A FAMILY COMING TO SEE HER TOMORROW 1/3/21 PHOEBE came to us this morning 1-1-21 from Labelle where she and her brother Phillip were dumped from a car and recovered by one of our volunteers. She will be spayed, medically treated and given all shots and a chip on Monday 1-4 at Gulf Coast.
Phoebe is a very gentle and sweet female GSD she is sort of sable and weighs about 45 pounds. She will weigh about 65 pounds when she is full grown. What we do know about her is that she is affectionate, dog and people friendly and responsive to correction. She is completely untrained and will require both basic and advanced obedience training as a requirement of adoption. This also entails posting a $500 bond to insure the training is done in the first 3 months of ownership. Failure to do so will mean loss of the money posted and the possible return of the dog.
If you are interested in a young female GSD and you and your family are willing to put in the work then she may be the best choice for you. If you cannot spend the time needed please do not ask for her.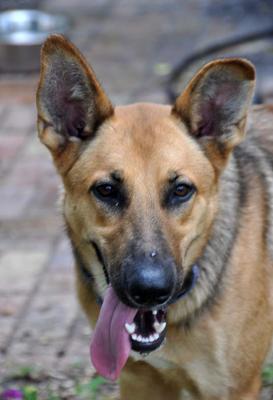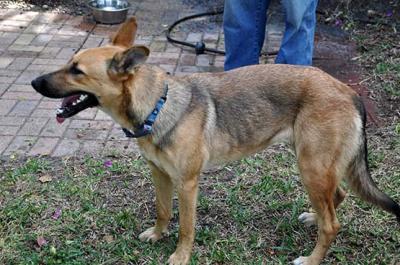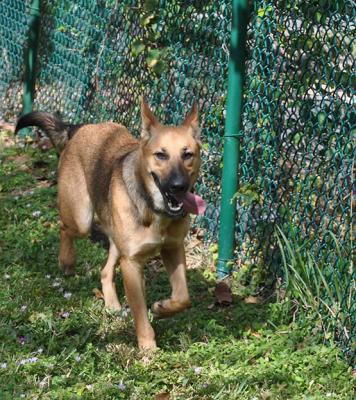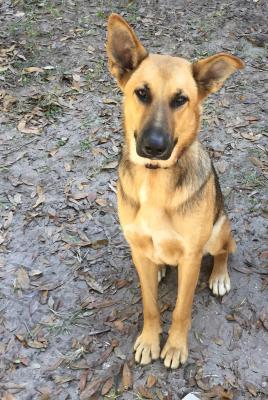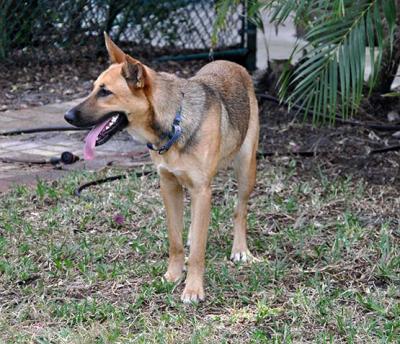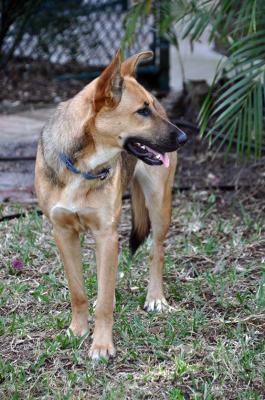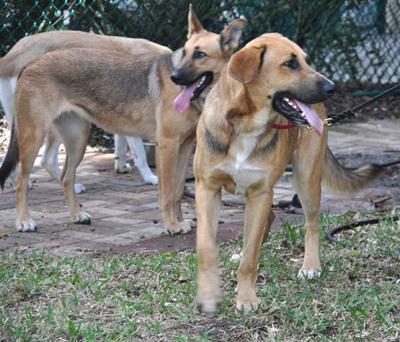 [image8_right]