GUSTOV AKA GUS NEEDS A NEW FAMILY
Saturday, October 31 2020 @ 06:30 pm EDT
Contributed by: erik
Views: 2,205
GUS AKA GUSTOV NEEDS A NEW HOME AND FAMILY
update: Gustov's foster is considering keeping him. GUS aka Gustov came to us today Halloween from the East Coast. Like all dogs we take from there he was dumped by some bastard who, even after contacting them through the dogs chip, claimed they knew nothing about him. The culture there is beyond me.
Gus is about 76 pounds but is 25 pounds underweight. he is HW NEG which is amazing. We gave him a flea bath today when he arrived but he does have a severe ear infection that will be treated tomorrow at the clinic in Cape Coral.
Gus is a mush. He like all dogs and loves people even after what was done to him. His fur is like straw but we will have that corrected in a few weeks time. his tail will regrow and we have done that numerous times as well. He will heal his body with love and food and meds but his spirit was never broken and his attitude toward life is excellent. he likes to trot around and play ball.
Gus is about 9 years old. he is a neutered sable male GSD who has a great face and once his skin heals, will have a fabulous coat. He is calm, housebroken and has reasonable recall even though he just recently learned his new name. He was great with me and really loved his bath and the towel dry! He is available immediately but he needs an owner who will care for him and bring him back to the fabulous dog he was and will be again.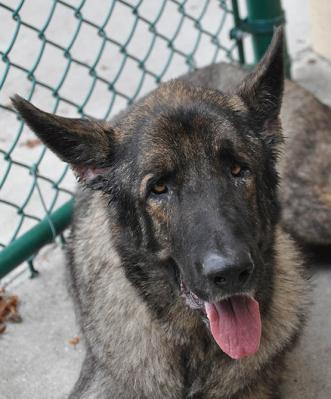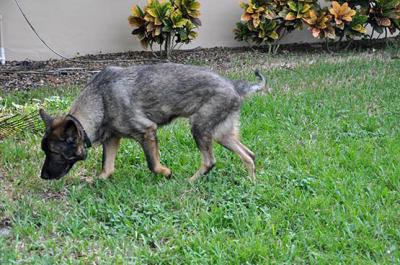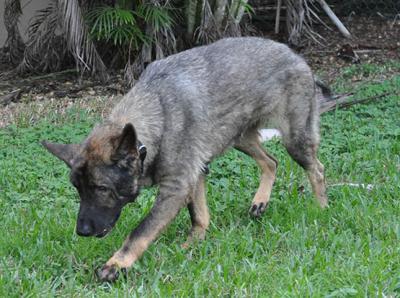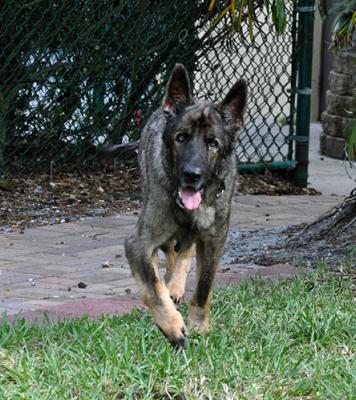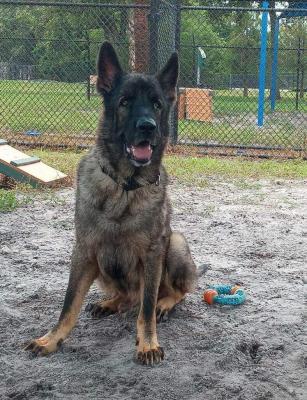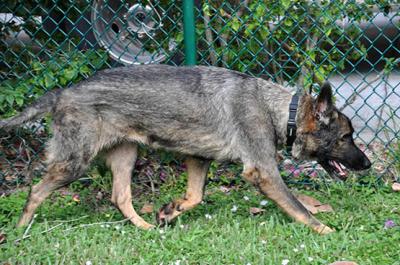 [image7_right] [image8_right]