SWEET BAMBI HAS A NEW FAMILY
Monday, June 22 2020 @ 12:44 pm EDT
Contributed by: erik
Views: 875
BAMBI HAS A NEW FAMILY
UPDATE ADOPTION PENDING BAMBI first came to us as a stray last August (2019) She was fostered for a month or two but then was adopted out to a family. She has been there ever since. The family has decided to move and to NOT take her with them. We have no idea why but we always accept dogs back that we originally adopted out and Bambi is no exception.
Bambi is 3 years old. She is happy healthy and engaged and loves people and kids. She is OK with dogs she is properly introduced to but wary or dogs she doesn't know. She is great in the house; well behaved, smart, (a great noser) and loves people and kids.
She is about 70 pounds, black and tan and sweet. She ,loves car rides, doesn't like water and spends the predominant amount of time inside. She is more of a couch potato than a ball player but walks well on the lead and is a great companion dog for any family. We suggest no cats and no small dogs as she would need to accept them, and at this stage of her life that requires training and lots of patience. She needs more socialization classes. Bambi is house broken, not destructive and affectionate.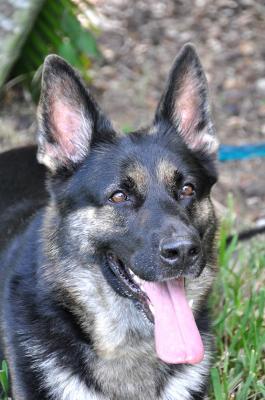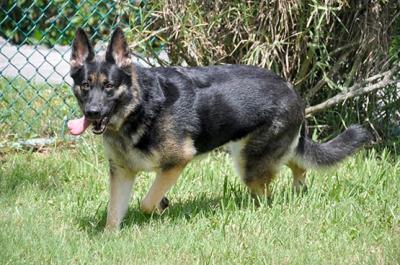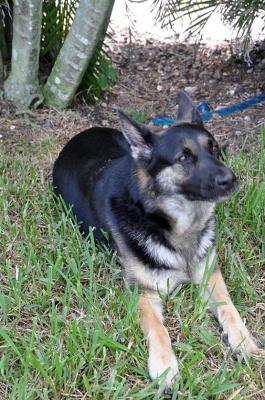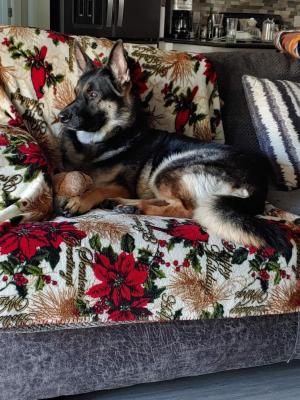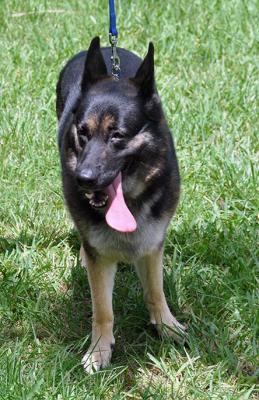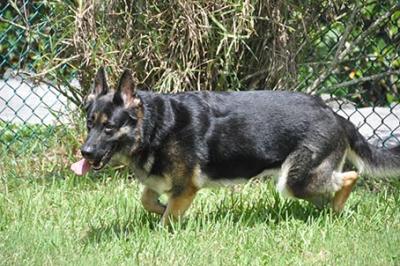 [image7_right] [image8_right]