BEAR NEEDS A NEW HOME AND FAMILY
Monday, June 15 2020 @ 05:29 pm EDT
Contributed by: erik
Views: 1,187
BEAR NEEDS A NEW HOE AND FAMILY
UPDATE BEAR IS SPOKEN FOR ADOPTION PENDING BEAR came to us last week from Cleweston... home of every heartworm positive dog in the area. We have checked him as yet but i am certain he is POS, NOW CONFIRMED. He will be neutered and receive shots and a chip this Friday 6/19/20 and then he needs a FOSTER or adopter if possible.
Bear is a handsome 2 year old male SEMI LONG HAIR BLACK AND TAN (TOWARDS THE RED) GSD. He was primarily an outside dog and will need a refresher on where and when to 'go' but from what we have seen over this past week with him at a foster, he did well in going outside to pee and poop but he had ready access to the outside. We do not know about his crate training, if any, but from what I have observed he is a gentle affectionate dog. He is being fostered up until Friday with a female GSD about 7 years old and they are doing very well BUT HE NEEDS A NEW FOSTER STARTING 6/19. He did bark at a male dog today at the vet, so we do know he needs socialization training and basic obedience. He has learned his name (given by the foster) and he responds to it remarkably well.
He has fly bite dermatitis on his ear tips which is usual for dogs left outside for long periods of time and he is being treated for parasites and an eye infection. He was shaved in many parts of his body because of matts. His fur will grow back in a few months time and he will be exquisite, in my opinion. Currently he weighs about 70 pounds but he should be at 85. We assess his age by teeth and white hair around his muzzle, which he does not really have making him about 2ish. If this sweet boy were to come home with you, I assure you he will bond and be a fabulous dog, once trained and socialized properly. He is extremely friendly to people and other dogs.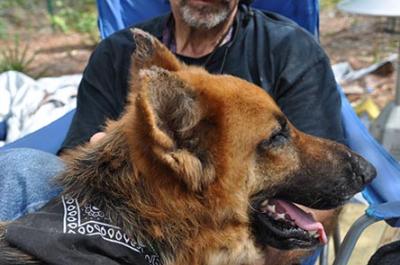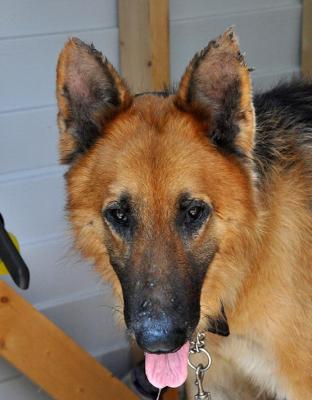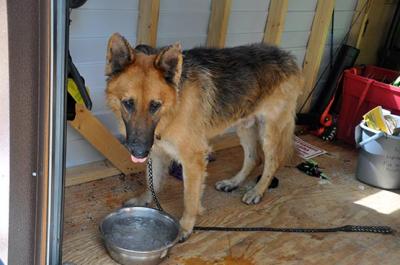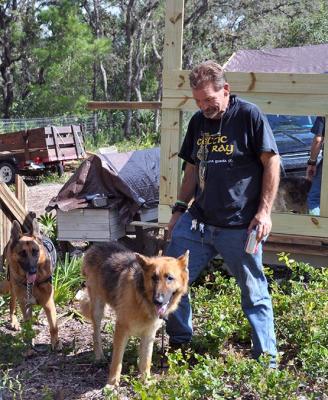 [image5_right] [image6_right]
[image7_right] [image8_right]