PUPPY CRUZ HAS A NEW FAMILY
Tuesday, May 05 2020 @ 09:56 am EDT
Contributed by: erik
Views: 1,109
PUPPY CRUZ HAS A NEW HOME AND FAMILY PUPPY CRUZ came into the rescue last night 5/4, probably so he could be here for Cinco De Mayo celebrations.... well maybe not, but he is here now and he is in training.
Cruz is a wild child and has no manners. He is about 5.5 months old and was left outside for most of his life. He had some fly bite dermatitis on his ear tips which will grow back in a few months time. He will be neutered next week and he will be available for adoption about the 25th of May based on where his training is at that time. He will only be available to the right family who has confirmed shep puppy experience.
Cruz weighs about 50 pounds and he will not be a large shep for a male but about 70 pounds appx. He has semi long fur and as you can see he is quite handsome. He needs lots of dog socialization but he is fine with people.... quite mouthy, but typical puppy. They explore their environment with the mouth and that will get better with training and rules.
Cruz was relinquished by his owner because she was unable to care for him, train him, medicate him or even keep him contained. We recovered him and he will receive all he needs to turn him into a sweet boy suitable for a family pet.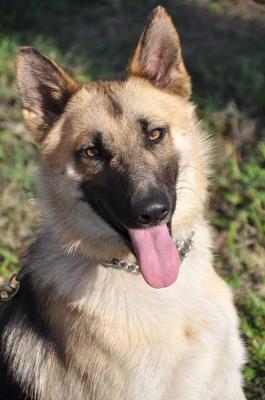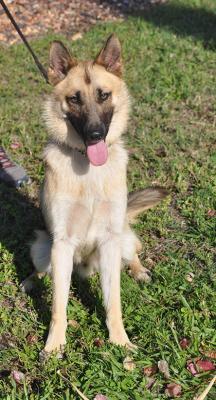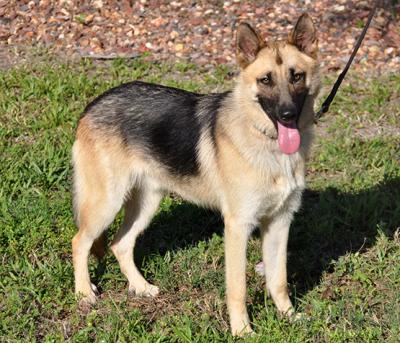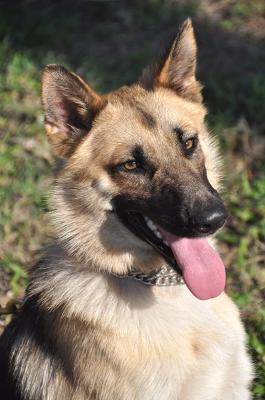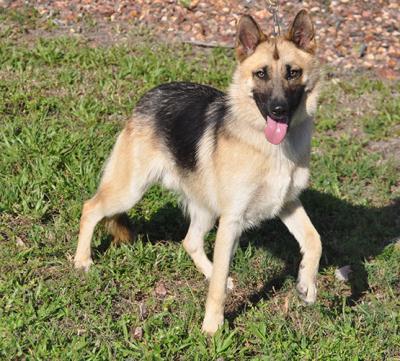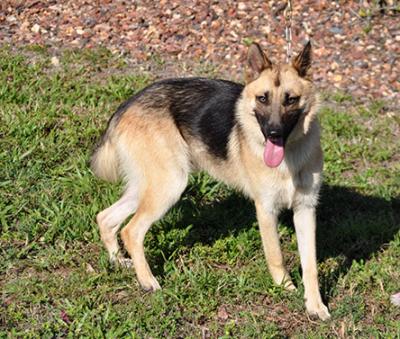 [image7_right] [image8_right]