SOPHIE HAS A NEW HOME
Sunday, May 03 2020 @ 05:04 pm EDT
Contributed by: erik
Views: 750
SOPHIE HAS A NEW FAMILY SOPHIE came into the rescue about April 26. She was found out near Lake O running wild. She was trapped by Animal Control and given to us. At first she seemed nervous around me but warmed up pretty quickly on the drive home. She was great with both Diane and I for the rest of the day we had her. She seemed house broken and has some training. She was used as a breeder by some idiot and then discarded. When you breed puppies they do not mature in the best way. She is about a year, maybe 1.5 but no more. She has an affinity to small stuffed toys and (we think) she feels these were her babies who were also taken from her way too early.
She weighs about 52 pounds and she is beautiful. She is a silver and black in tact female. We will spay her in the coming weeks when our clinics reopen. She is HW NEG and up to date on shots. She is fine with cars and she is also good with dogs. I named her Sophie and she seems to respond to that quite well.
We tested her with a few people and she obviously has an affinity to women, but as stated she like me and responded well to me. We did show her to a male prospective adopter and she did not like him and growled. She could have been reactive but we did not let that go much further than a warning. He made no quick moves toward her and was a kind but tall and a big guy. We next did show her and gave her to a female for adoption. She was great with all females in the home but when she came in contact with the woman's brother and his young son, she was reactive and we pulled her.
The bottom line is she need a strong hand, monitoring, socializing training with people because she is great with dogs. She likes or prefers women but as stated she had no issues with me so I feel the problem can be addressed with a strong yet kind hand and training.
If you have a home where she can thrive and one where Sophie will get the training and monitoring she needs please call us as she is available immediately for adoption.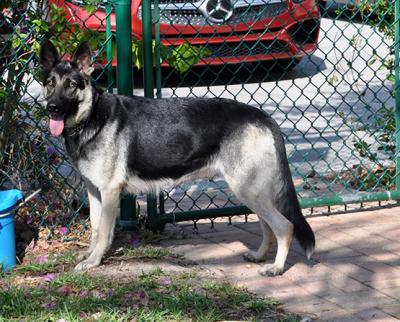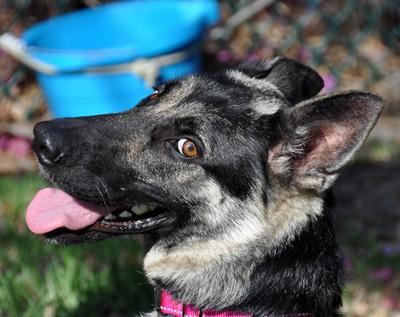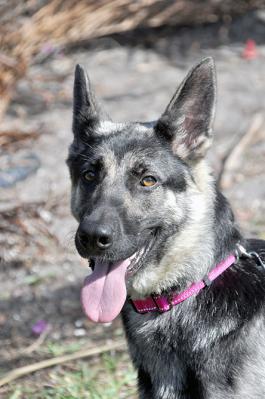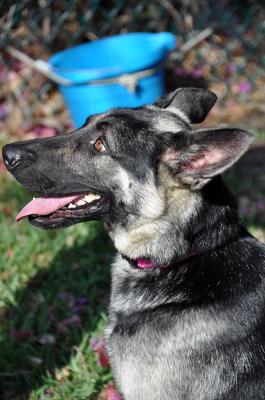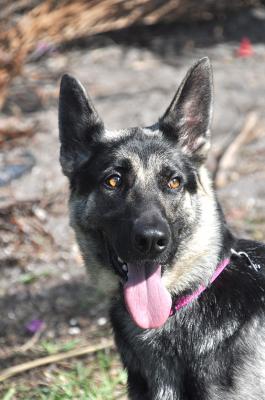 [image6_right]