LOGAN HAS A NEW HOME
Saturday, December 21 2019 @ 03:16 pm EST
Contributed by: erik
Views: 1,337
LOGAN HAS A FOREVER HOME
update: After speaking to the foster yesterday Logan is now in a forever home.
Logan arrived here today from Gainsville and he is in a foster home. He has a prospective foster-to-adopt home coming Sunday to eval him and hopefully accept him for adoption. LOGAN was originally Roko and came to us towards the beginning of 2019. He was a pup in really tough shape when he arrived. We estimated his age at 3ish at the time he came in, but that is anyone's guess. He had a truly rough life. He was found as a stray, almost dead on the streets of Cleweston. Lots of dogs are dumped there and we take our share. He was immediately adopted to a family in Gainsville FL where he has been for about 10 months or so. He gained his weight back and learned all sorts of great family things. What we couldn't teach him was temperament and affection, he has an abundance of that. Logan has some, yet to be discovered, medical issues and the family just can't afford to deal with these problems; because just the diagnosis is a costly process. We at the rescue have agreed to fund that, so as soon as he arrives on 1/16/2020 he will go to the vet for an evaluation. You would never know he was ill, but he has something going on. His illness DOES NOT AFFECT HIS DAILY LIFE OR QUALITY OF LIFE. At this point in time he takes potassium daily to regulate that irregularity in his system. This is not an expensive problem and it does keep him stable. He is neutered and HW Neg with all shots and a chip and in overall good condition. He is a fantastic house pet and the family is reluctant to return him to us, but they are doing so for his good.
He loves other dogs and especially kids and people. He would be fine with cats but remains untested by us. He is not a super big dog, at about 68 pounds but as time goes on and he becomes stronger he will gain more weight. He has no mobility problems while he is on the potassium but off it he has what appears to be a weak back end. We do not know if the issue is a kidney stone, kidney disease and or some structural issue, but we will have these things addressed when he comes here to be re-homed. We were trying to get him into the Vet school in Gainsville at UF to have them diagnose the problem but they refused. It's all about the money for them and NOT THE ANIMALS....lesson learned. We will foot the bill of doing a med eval when he arrives. He is housebroken, not destructive, obedience trained (mostly) very affectionate and playful, handsome and an overall great dog.... so much so that I (the rescue) am willing to get to the bottom of it and find this dog a path forward to a great life.
IF YOU ARE A FAMILY WITH THE BAND WIDTH TO HAVE A GREAT DOG, WHO IS IN NEED OF TLC AND SOME VERY LIMITED EXPENSE, PLEASE CONSIDER LOGAN.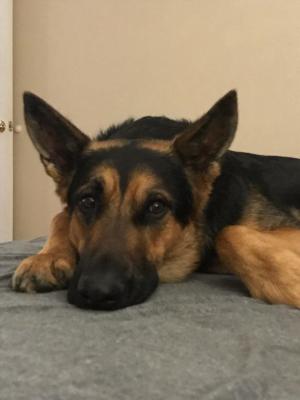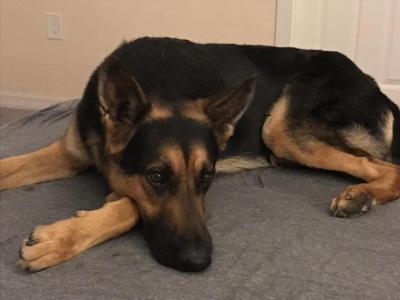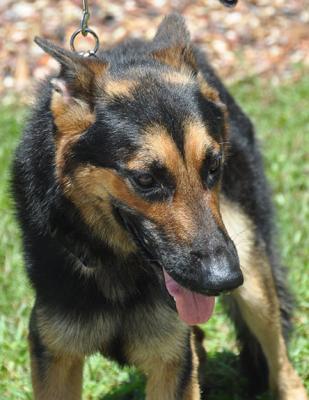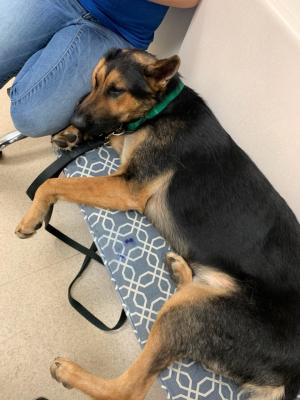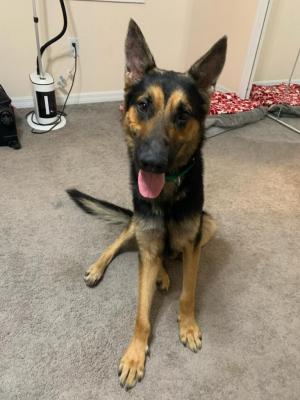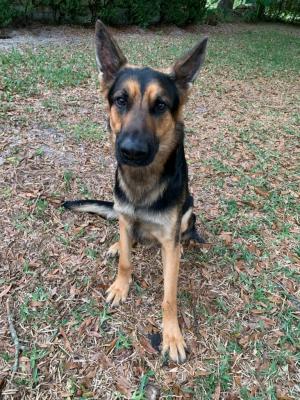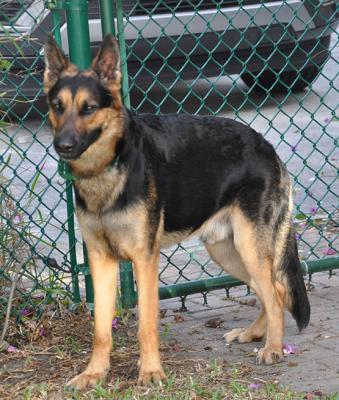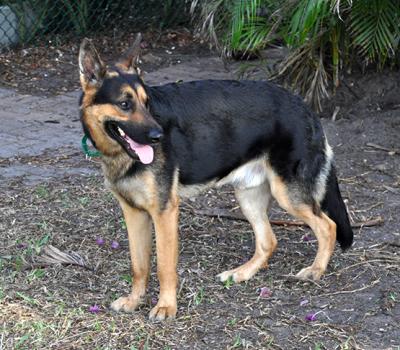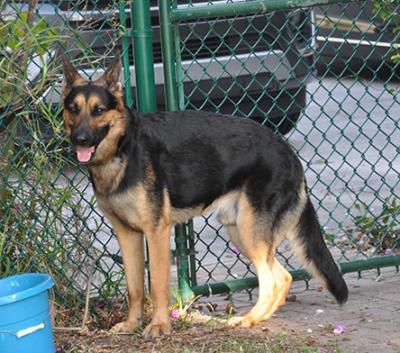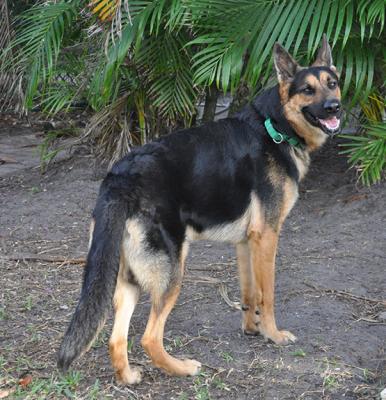 [image11_right] [image12_right]