AKILA HAS A NEW HOME AND FAMILY
Friday, December 06 2019 @ 06:19 pm EST
Contributed by: erik
Views: 426
PUPPY AKILA HAS A NEW FAMILY Puppy AKILA came into the rescue today from a family who just was unable to financially afford a GSD. They were super kind to her but basically left her untrained and with no shots or a spay. We had her to the vet today and she will be spayed and given all shots on Monday and she will be ready to go home by Tuesday.
Puppy Akila is a 10 month old female, mostly black but black and tan GSD. She is super affectionate and great with people, kids especially, and dogs. She in untested with cats but with her personality and temperament I believe she would adapt to cats without any problems. She weighs about 65 pounds and she is otherwise healthy. We are pretty sure she is HW Neg as she has had HW meds for the past 4 months.
She lacks basic training skills and is a bit of a jumper. She is not fully house broken and pretty good in being crate trained. She does whine to come out and wants to be with you, just like every shep puppy. She had a few accidents during her first night. She takes direction well and was fine on a prong collar. She is extremely friendly and suitable for any family willing to put her into at least 12 weeks of school as she is a semi wild-child. She has experienced a bit of Pano but is on meds for that (growth pains). She has beautiful fur and a gorgeous face and proportioned body. She supposedly came from a breeder but that was more than likely a backyard situation.
We brought her to my house today to have a play date with Farley my 1 year old. She had a blast and was great with him. He is a bit bigger but she seemed to want to control the water bowl which leads me to believe she had limited resources in her first home and now guards the things she has.
This is a fabulous girl and deserves a home where the family can love her and train her to become the best she can be. Akila is in a foster home in the Cape.
We do have a family coming to see her tomorrow 12/8.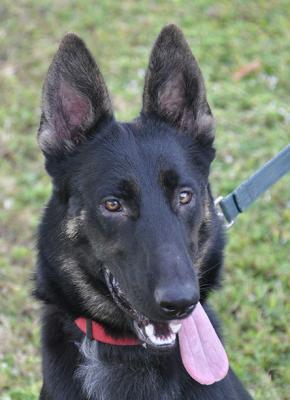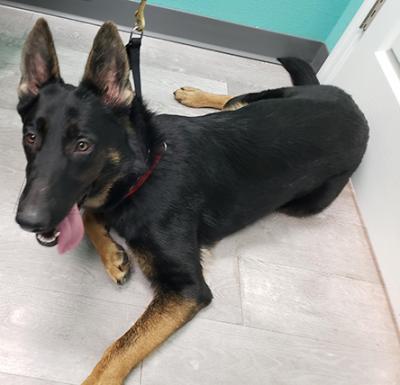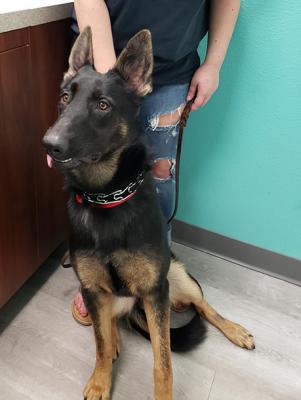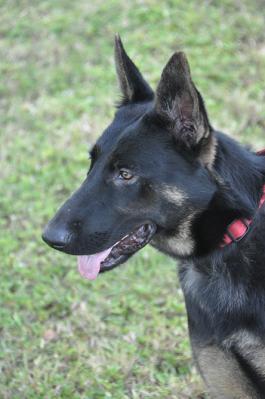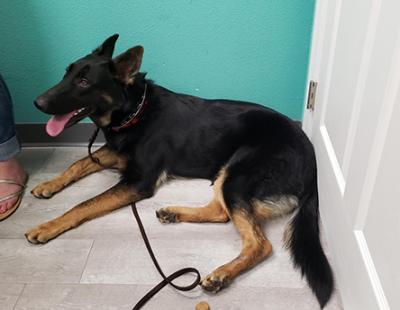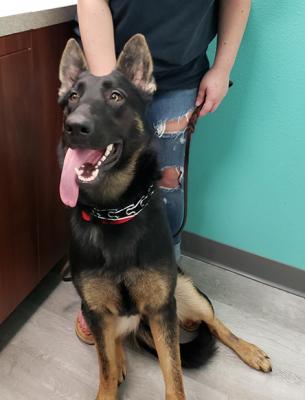 [image7_right] [image8_right]