ZELDA HAS A HOME
Sunday, December 01 2019 @ 06:45 pm EST
Contributed by: erik
Views: 2,043
SWEET ZELDA HAS A FOREVER HOME ZELDA was rescued by a family from MI because she was being abused by the owner. She was spayed, with HW and brought here to meet a new family in a forever home. Great people still do exist!
Zelda is a 3 year old spayed female black and tan GSD. She is about 60 pounds and will not get much bigger. She has recently started her HW protocol and will be involved with that treatment now for the next 3 months, during which she has to be kept relatively quiet.
Zelda is a dominate female and would be best in a home with a passive male or no other dogs. She is untested with cats. Regardless of the dog she may be housed with, she will want to take over, so from our observations, it is best she go to a home with an experienced handler and no other pets.
Zelda is house trained, jumps a bit, extremely kid and people friendly and social, confident and playful. She is a happy dog and would be great for someone with outside activities such as running or playing ball. She seems just fine with other dogs outside the home and showed no real interest in negative interactions when meeting other dogs. She will definitely need training to establish who is alpha, but for now she would be great as house dog until she gets over the HW.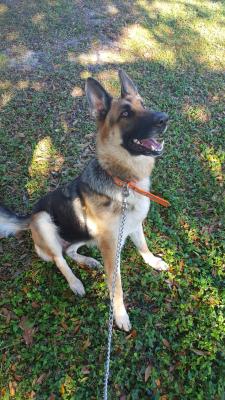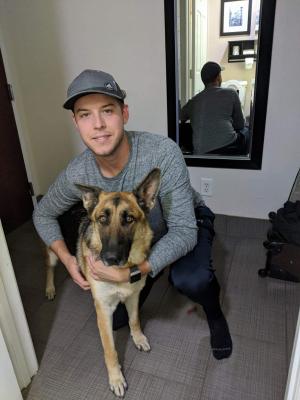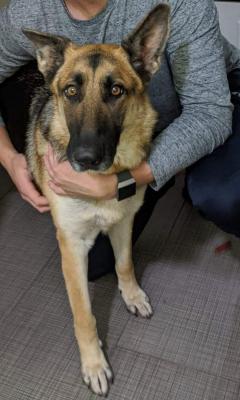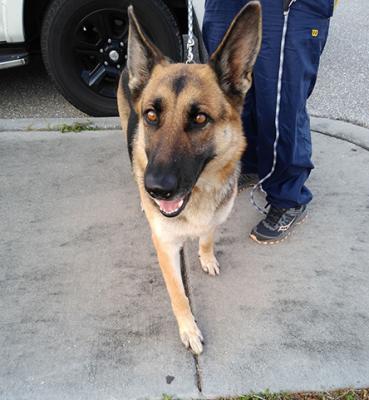 [image5_right] [image6_right]