SASHA HAS A NEW FAMILY
Thursday, August 29 2019 @ 05:29 pm EDT
Contributed by: erik
Views: 636
SWEET SASHA HAS A NEW HOME AND FAMILY SASHA came into the rescue on 8/28 just before the hurricane is due to hit.... She is being housed by her owner here in Punta Gorda.
Sasha is a seven (7) year old spayed, health and charming female GSD. She is being relinquished because she can't get along with the owners new bride's dog, a female Chihuahua. She is not good with living with any female dog, even though she has lived with a female border Collie now for all 7 of her years. She has decided that males are for her and females are not. This has caused turmoil in the home and reluctantly the owner had decided that rehoming is for her own good and the peacefulness of the household.
Sasha doesn't have a mean bone in her body. She is affectionate and velco to people and tolerates dogs she meets, it's just living with a female is not her her. She is house broken, healthy, trained, in excellent shape for a 7 year old that has not had lots of vigorous exercise. She is HW Neg and has all shots. She is well loved and cared for and she is a really pretty dog. If you are looking for a middle aged great family pet, and you have no other female animals, then Sasha may be for you.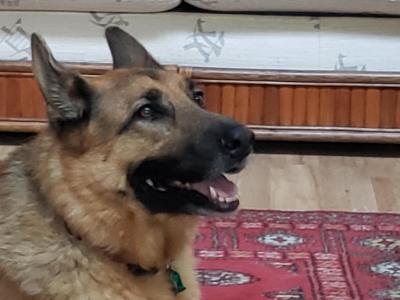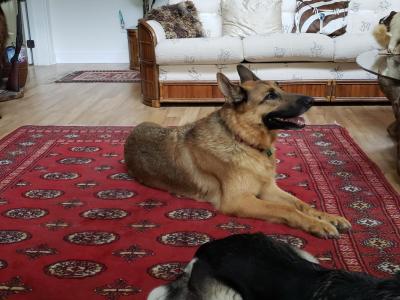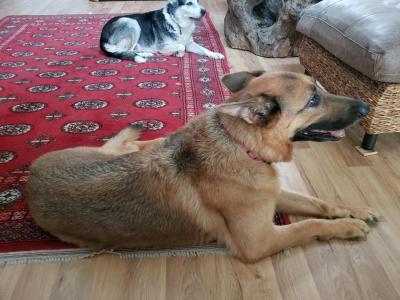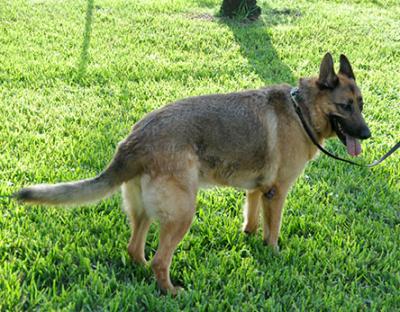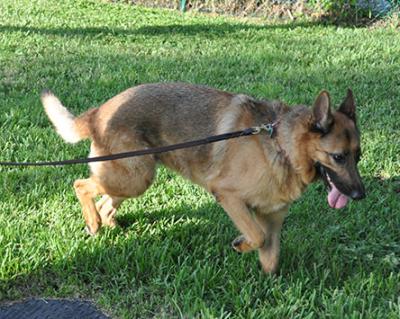 [image6_right]