JACK 1 HAS A NEW FAMILY
Sunday, November 25 2018 @ 05:40 pm EST
Contributed by:

erik

Views: 1,495
JACK FROM HUNGRY HAS A NEW FAMILY Jack (from Hungary) needs a new family. He was originally imported to a family who surrendered him to a friend who in turn surrendered him to us. He has been around but is none the worse for wear.
Jack is a part sable part black and tan well bred GSD. He is 3.5 years old. He has a passport but has only traveled once from Europe. the rest of his travels were from here in Florida.
Jack is a smaller size male about 75 pounds. He is extremely ball oriented and has a great drive. he is obedient and very friendly. He is house broken, heart worm Neg and has all shots and a chip. He has a beautiful face and coat and a warm welcoming personality.
Jack from what we can see was originally named Jet but that was changed and he is most familiar and responsive to Jack. He is great in a high concentration of people he doesn't know and will deliver his ball to anyone that asks. He wants so very much to play and unfortunately for him his last owner were unable to satisfy that need. He has never been destructive but is a world-wind when he comes out of his kennel. He is kennel trained, leash trained and food and toy motivated. He has lived with other dogs and is not food aggressive nor toy aggressive. He wanted to play with the dogs he lived with but because they were 5 pounders, he was only permitted to play softly with them... something GSD's don't do well. Jack is a fabulous dog. He is currently living with a foster in Naples who may want to keep him, but the jury is still out on that, so if you are interested please call for an appointment to meet him.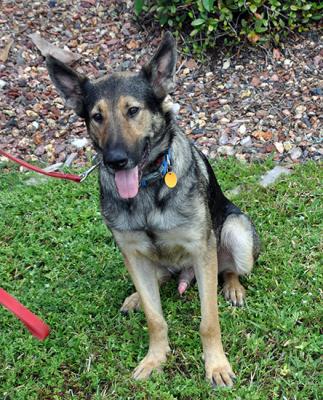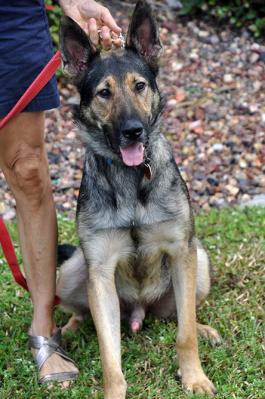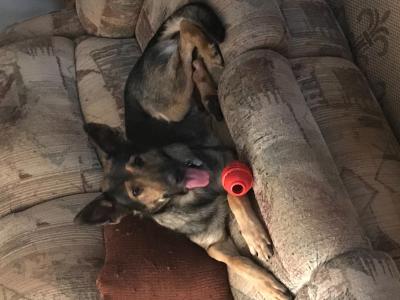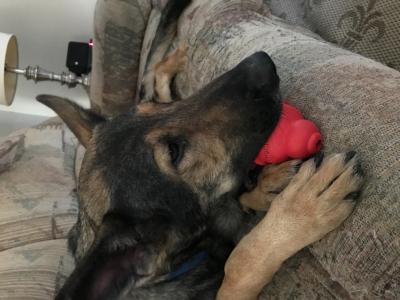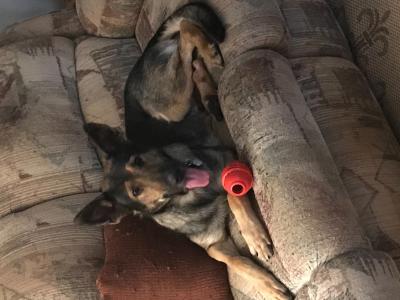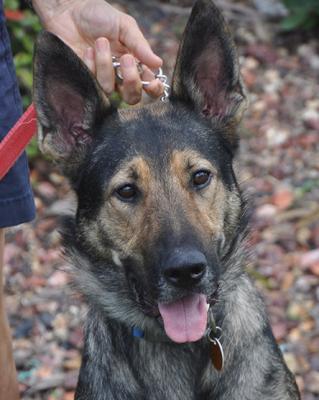 [image7_right] [image8_right]