PUPPY EDGAR HAS A HOME
Wednesday, October 31 2018 @ 05:48 pm EDT
Contributed by:

erik

Views: 394
PUPPY EDGAR HAS A NEW HOME AND FAMILY PUPPY EDGAR came into the rescue today through the kindness of our Vet Shelly Kingsbury of the Punta Gorda Animal Hospital. They recovered the dog from a household who could no longer care for the dog. Edgar came in with his brother Rosco who are both living at the PGAH for the time being.
Edgar whose name will probably be changed upon adoption, is a 5 month old black and tan GSD with a black and tan face and defined saddle. His ears are up and proportionate to his head. He is neutered and in excellent health but untrained, not housebroken nor leash trained. He has all shots, HW Neg and has been loved and well cared for. He is OK in a crate and he is fabulous with people. He does a submissive pee when he meets people which has to be unlearned. He needs to go to both puppy classes for socialization and a basic obedience course to get him up to speed for the time he has lost being in the situation he is in.
Because of that need we will require a $500 deposit, which is totally refundable, if the new owner takes him to these two classes and shows us the documentation proving participation. THIS IS MANDATORY AND NON NEGOTIABLE. The adoption fee of $350 of course still applies. The simple reason behind this requirement is that untrained puppies become unruly dogs and get returned through no fault of their own. In this case we want to make sure the new owner knows what to expect and what to do to get his pup on his way to becoming the fabulous dog he can be.
In spending an hour with both dogs today I can see that both are extremely social with people, not at all mouthy, very affectionate and responsive. Both dogs need to be split up so that they can refocus all that puppy energy toward their new owner. Both dogs have reasonably high energy but none are off the charts nutsy crazy as many puppies are. They are sweet dogs in need of a good consistent leader and training to become great dogs.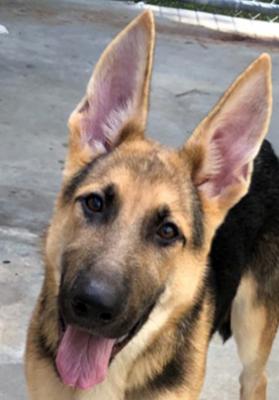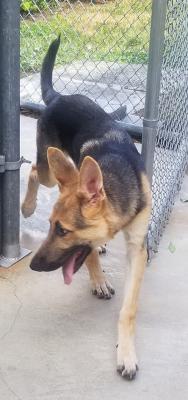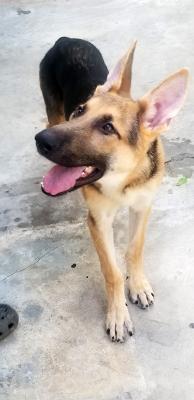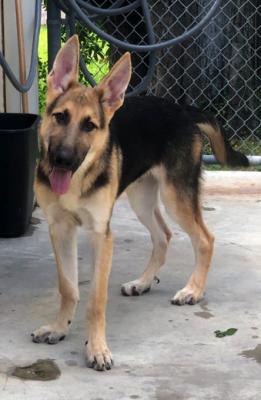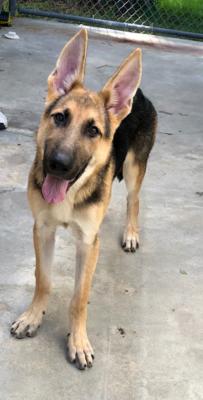 [image6_right]
[image7_right] [image8_right]