LOBO HAS ANEW HOME AND FAMILY
Friday, October 26 2018 @ 05:47 pm EDT
Contributed by:

erik

Views: 969
LOBO HAS A NEW FAMILY TO LOVE LOBO came to us today 10/26/18 from the AWL where he was confiscated from a young man who had him for his 2 years of life. Lobo suddenly got an illness which caused him to loose a considerable amount of weight and was confiscated because the owner was unable to help the dog.
Lobo is still at The Animal Welfare League until he is well enough to be adopted.
Lobo is a kind gentle big boy who is good with people and appears to be fine with big and small dogs. He is totally non-reactive to dogs in his presence. That could be because he is under the weather but it can also be because he just that way. We do not know, but my money is n his gentle personality. He is a lover and craves human interaction. He is currently being treated for his diarrhea and is coming around nicely. He has been neutered and has all shots and he is HW NEG. His owner did care for him but at his age was unable to afford the costs to keep him healthy. He has little training but that is the easy part. He needs TLC, good food and medical care and he will come around nicely. Lobo is really underweight now and as soon as he is released from the shelter will go into a foster who will fatten him up and provide training and care for this majestic boy. You have to look beyond the current physical characteristics and into his immediate future to see that this boy will turn out to be fabulous. If you are interested in Lobo contact us asap.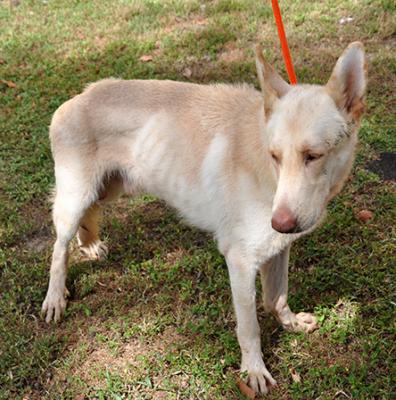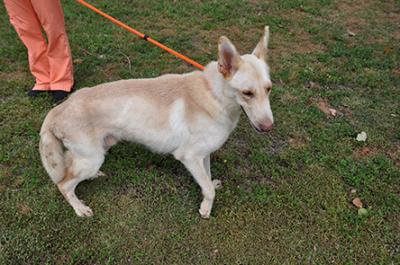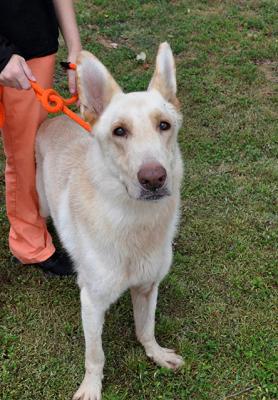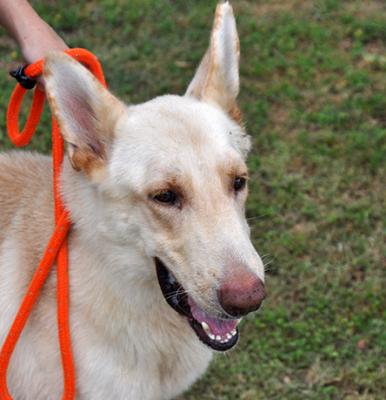 [image5_right] [image6_right]
[image7_right] [image8_right]
[image9_right] [image10_right]
[image11_right] [image12_right]