CASH HAS A NEW FOREVER HOME
Friday, October 26 2018 @ 05:28 pm EDT
Contributed by:

erik

Views: 559
HANDSOME CASH HAS A NEW FAMILY CASH came to us today 10/26/18 from Sarasota's animal control.
CASH HAS REMAINED WITH SARASOTA ANIMAL CONTROL BECAUSE WE HAVE NO FOSTER WILLING TO WORK WITH IS SEPARATION ANXIETY NOR AN ADOPTER TO GIVE HIM A FOREVER HOME.
He is available from them (OR WITH OUR HELP) so we are doing a courtesy post to try and help this fabulous dog get the family he deserves.
He was originally placed in a home about 4 months ago in the hopes the family would adopt him. Unfortunately Cash has a trait that the family just cannot cope with, that being separation anxiety. What they found Cash needed was a person here the majority of the time. When he is placed n his crate (reinforced and quite strong) he will go in willingly but howl and become anxious when his person(s) leave the room. I believe that he can be trained and if the right med is used, which is an oil placed under his tongue, he can learn to cope. The oil is herbal and I will find out the name and update this asap.
On the positive side, Cash is fabulous. He loves dogs and people, untested with cats but an instant lover of anyone he meets. i spent about an hour today with him and his 'person'. He was great letting a few of us handle him. John, one of our trainers, my wife and I handled him and he was perfect. He is HW Neg (had previously been treated) has all shots and he is housebroken, He currently lives with 2 little dogs and a Doodle and he is fie with all of them. He is up to date on shots and has had some training. He needs basic skills and would be fabulous at any task oriented training such as SAR or agility. He is engaged and eager to please. He is about 4 years old. He is a black and tan with beautiful fur and a fabulous temperament and personality. Cash was originally found on the street and was taken in by AC and then fostered out. He has no real history besides the time he has been in foster, all of which is good. He probably lived with a family who dumped him which is probably the basis of his anxiety. Cash would make a great dog to any family but the caveat is that the family needs to recognize and work with his issues which can take some time. We will help by recommending a med to help but the issue is not going away without time and tolerance for it.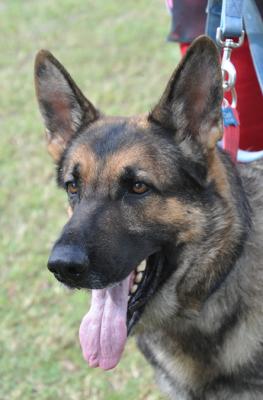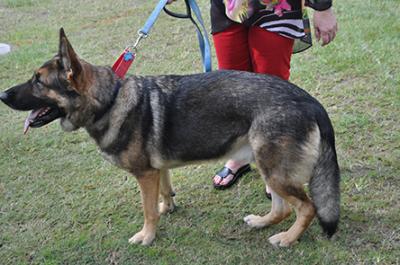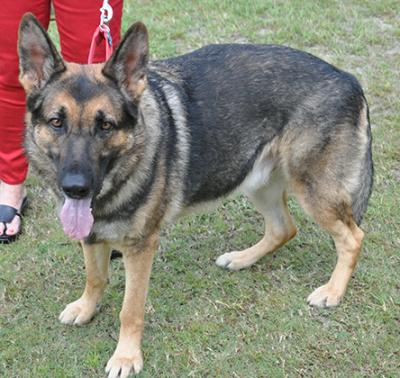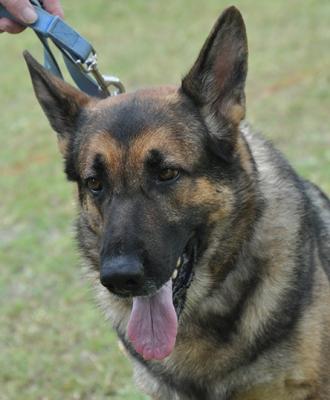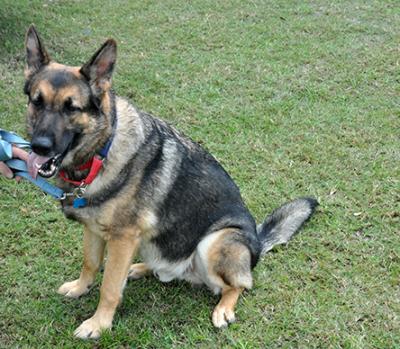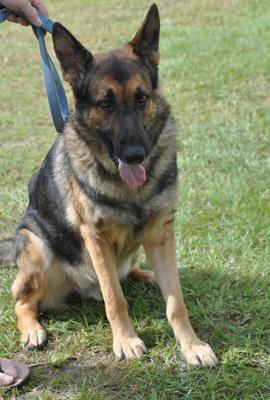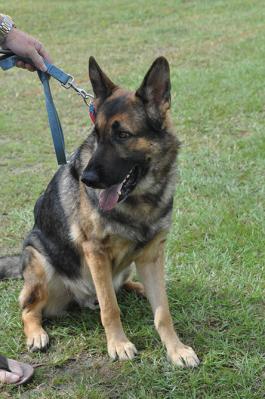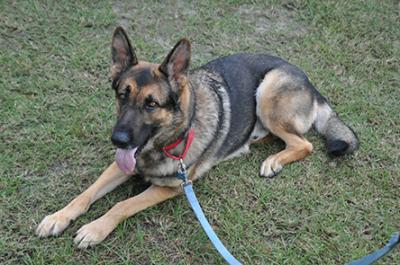 [image12_right] [image13_right]
[image9_right] [image10_right]