VOTE FOR AVA AS BEST IN SHOW
Sunday, October 21 2018 @ 10:04 pm UTC
Contributed by: erik
Views: 1,252
PLEASE VOTE NOW FOR AVA AT THE AWL BEST IN SHOW EVENT
Dear German Shepherd Friends...
Erik and Diane Hoffer are looking for your vote! We are in a competition to make Ava, our rescue - "Best In Show". This competition is for charity and benefits the Animal Welfare League.
It does cost $5 per vote - but they are tax deductible as AWL is a 501c3 non-profit - and it is for a good cause. Please help us win by voting and telling your friends and family to repost this. To vote for AVA MARIE HOFFER follow the link below.
https://www.gogophotocontest.com/best...ies/148189
Please note: Voting ends on Saturday, Nov. 10th at 12:00 Noon...
If you represent a company that may wish to contribute to our rescue or to this competition, please do not hesitate to call us and we can explain how to donate as a tax deduction.
Here is the main charity event site for AWL with all the details:
https://www.gogophotocontest.com/bestinshow
Here is the Animal Welfare League webiste:
https://www.awlshelter.org/
Thank you for your support!!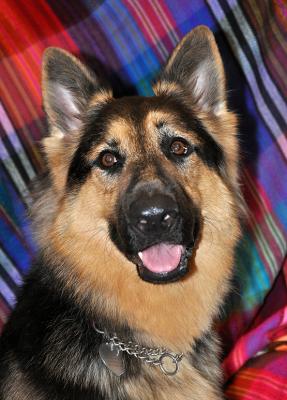 Copyright © 2018 Southwest Florida German Shepherd Dog Rescue, All rights reserved.
You are receiving this email because you adopted a GSD from our organization...We will be sending out occasional group emails for activities & events that support or partner with Southwest Florida German Shepherd Rescue or simply just to get together with other GSD owners...You may unsubscribe to this mail at any time...
Our mailing address is:
Southwest Florida German Shepherd Dog Rescue
24156 Yacht Club Blvd
Punta Gorda, FL 33955-1732
Add us to your address book
Want to change how you receive these emails?
You can update your preferences or unsubscribe from this list.