BARRETT HAS A NEW HOME
Sunday, September 09 2018 @ 12:09 pm EDT
Contributed by:

erik

Views: 598
BARRETT HAS A NEW HOME AND FAMILY BARRETT came to us originally from Sebring where he was relinquished by his family. Barrett was originally trained as an emotional support dog and was happily living with is family until they were forced to move and could not take him.
The shelter called me and told me about his temperament and asked that I take him for re-homing. He was then transferred from Sebring to Cleweston and then to LaBelle and finally to me. He is now being fostered in Englewood. He is available immediately.
Barrett is about 5 years old. He is a sable male neutered GSD. He is well trained, obedient and super friendly. He loves kids and cats and is totally non reactive to dogs. He is focused on playing ball and likes to chew toys. He is HW Neg and up to date on all shots and chipped. He is a true family dog! He has a very expressive face with folds in just the right places to see what he is thinking. He was initially fostered by a family (just 3 days) with little girls. He was fantastic with them. He is housebroken, leash trained and all around attentive. He has a bit of arthritis in his rear end. We will have to see if it is more than that, but the way he runs he seems to be fine but his ability to do stairs makes the ailment noticeable.
Barrett is one of those people dogs. He wants to be with you but plays by himself albeit tares up soft toys while he is waiting, but he is a sweetheart and deserves a family who will care for him.
Because of the unknown issue with is hind quarter we plan on giving him Rymidahl and Joint mobility meds and see how he is in a month or so. If that clears up the issue then we are all good, if not we will medically treat his problem once identified.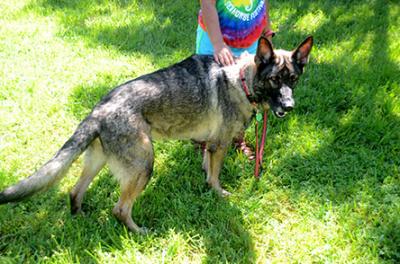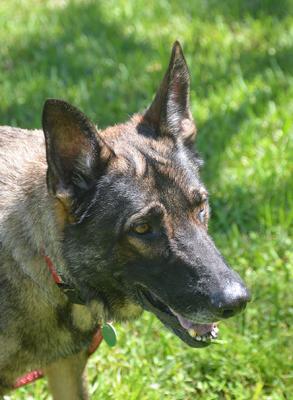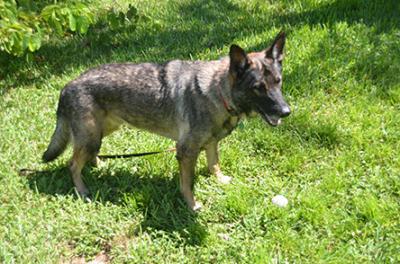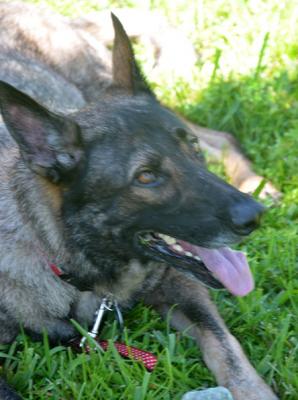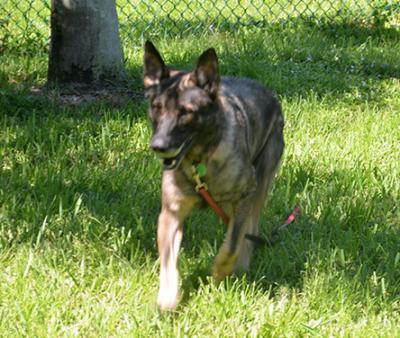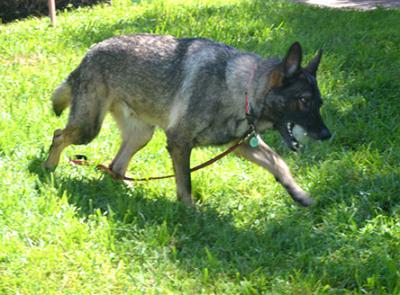 [image7_right] [image8_right]