BELLE OF THE BALL HAS A HOME
Friday, August 31 2018 @ 08:16 pm EDT
Contributed by:

erik

Views: 708
SWEET BELLE OF THE BALL HAS A NEW HOME AND FAMILY AND WILL BE A SERVICE (EMOTIONAL SUPPORT DOG) FOR HER NEW OWNER BELLE came to us this evening 8/31 from Clewiston via LaBelle... hence Belle. I thought you would have seen my creative side, but I am fresh out of names. Belle is a super affectionate 3-4 year old black and tan female GSD. Yes I did say on a Facebook post that she may be a Shepinmois or some iteration of a Shep and Mal mix, but after seeing her in person, she is a GSD. Her face has a classic black muzzle and when viewed from some angles she does have a Mal type face but she is not a mix, of that I am certain. She will be spayed next Wed 9/5 and has all shots and a chip. She is HW pos but such a light positive that we have chosen to use the slow kill method on her and simply give her HW meds monthly until it clears up in about 8+/- months.
Belle has few manners and does jump up to see that on counters. She walks well on a lead but is all over the place trying to see whats around. Her foster is dealing with that and providing some basic training skills. We are assessing if she is house trained. We definitely think she was a house dog and there is a high likelihood that she had little training or restrictions in her past life. She was a street stray which tells me she was used as a breeder and then dumped, since no one came looking for her at either of the 2 shelters she was at.
Belle is a lightweight at 52 pounds and she is small. She jumps like a deer with all of the style and grace of an athlete. She has a high drive for anything that moves but loves cats and all dogs and of course all people. She can't wait for belly rubs upon meeting her. When she does give chase she is simply out to play and is easily called off by a simple EHHH. She has been tested with all sorts of dogs and cats and besides the tendency to chase she is super calm with people. I believe she would be a fabulous agility, flyball or frisbee dog, or even a dock dog diver. I did not test her with water but this girl loves to play and my guess is she would be in the pool in a heartbeat.
If you are looking for a small energetic sweet girl, Belle is the right dog for you.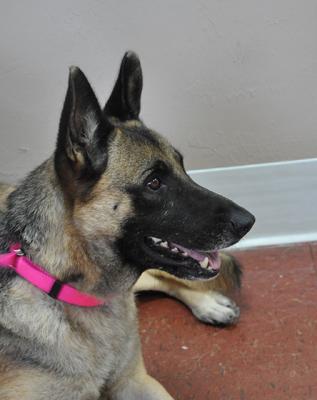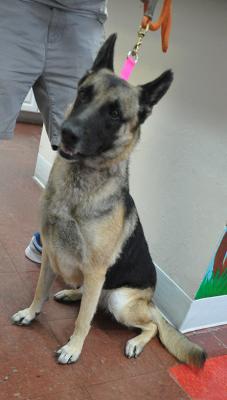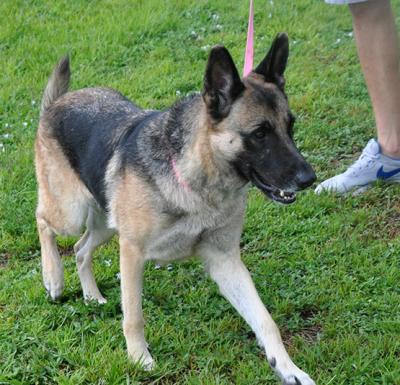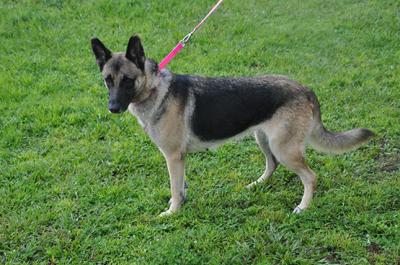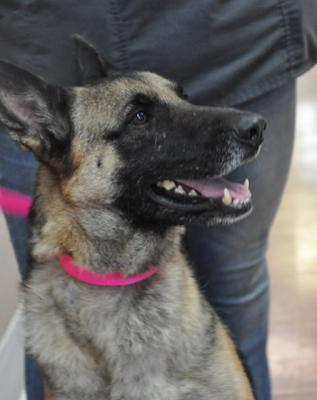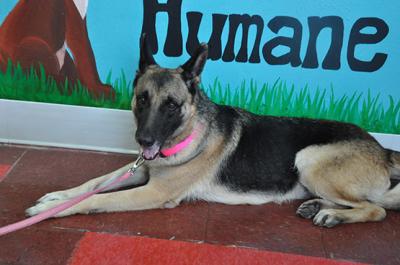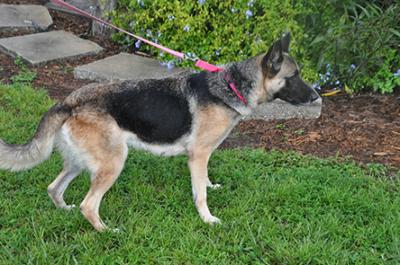 [image8_right]
[image9_right] [image10_right]