YOUNG CANE HAS A FAMILY
Friday, August 17 2018 @ 03:36 pm EDT
Contributed by:

erik

Views: 122
CANE HAS A NEW HOME AND FAMILY
update: We have a family making a final decision on him tomorrow 8/19, so for now he is unavailable. So we were just advised that a dog came in today. We have not yet picked him up because we DO NOT HAVE A FOSTER FOR HIM. If you know anyone interested in fostering for us please, please, please contact me at 941 575 0243.
The dog's name is Cane. He was left in a vacant home and taken in by the person sent to repair some things there. He was unable to keep him and turned him into the shelter who just called us. This happened today 8/17 and we want to react as quickly as practical, but without a place for him he will have to remain where he is.
Cane is about 1-1.5 years old. he is not a large dog but powerful at about 65-75 pounds. He is not neutered and he is HW POS, but as you know we will treat that after adoption. We will give him his shots and neuter and chip him as soon as we get a foster or adopter. He is being housed in Port Charlotte and is available to be seen most any time with an appointment. Cane is active and has had little or no training. He is social, but was a bit reactive in the kennel with dogs passing by. My assessment is that once he is in a home he will settle down considerably and once neutered and training begins he will come around. He is mostly black, handsome and engaged. He will need a strong owner who has the time and experience to deal with a wild child.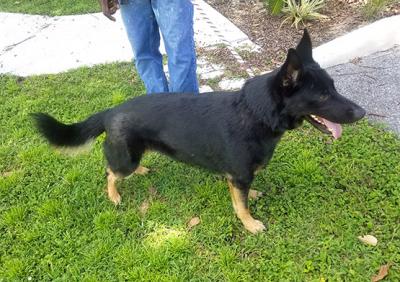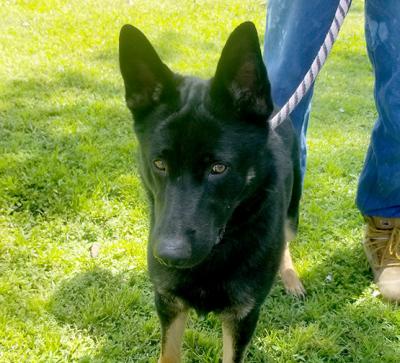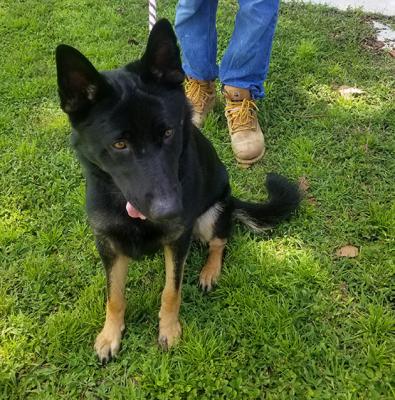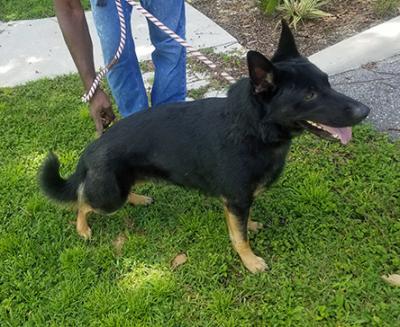 [image5_right] [image6_right]