LUCKY 'PENNY' HAS A NEW FAMILY
Monday, July 30 2018 @ 09:28 am EDT
Contributed by:

erik

Views: 317
LUCKY PENNY HAS A NEW HOME AND FAMILY I picked up Penny aka Jodi last night from a transfer volunteer in Miami. She came in with Jacky. They drove together from Miami to here. They were glad to be out and were excellent with one another. Jacky went to his forever home yesterday and Penny remained here in Punta Gorda awaiting a family to love her.
She is about 4-5 years old and was used as a breeder. She had a large mammary gland tumor which was removed a week ago when she was spayed and it was benign. She is a long hair black and tan GSD who weighs about 65 pounds. She is very calm and loves to play ball. She has to be limited in play because she is HW POS. We will of course treat her and treatment is also available in Miami at no charge to our adopters. Her hair was shaved because she was matted and will grow back in about 4-6 months. She is extremely engaged and interested but calm and loving. She will need to be kept quiet while she is being treated.
She is a smaller dog but once her hair grows back she will look 20% larger... she has big feet!
This is a great dog for any family, Yet untested with cats.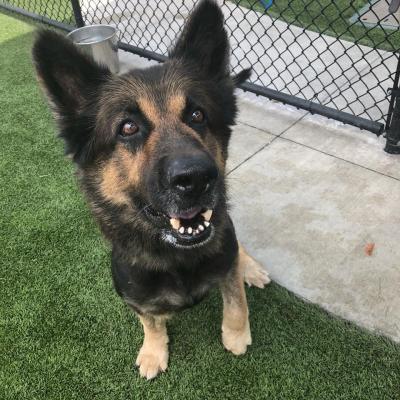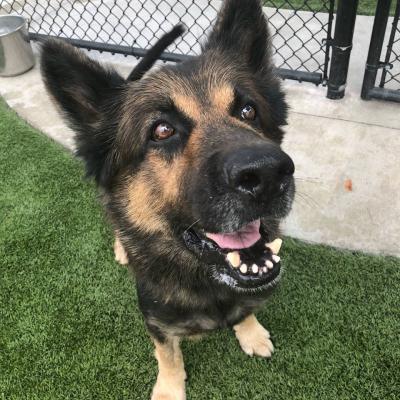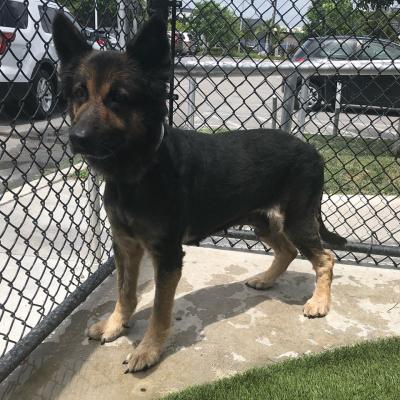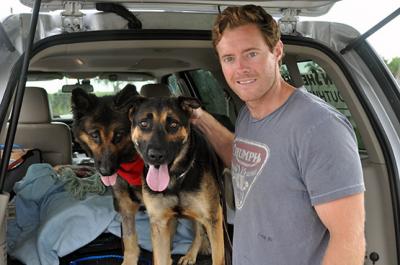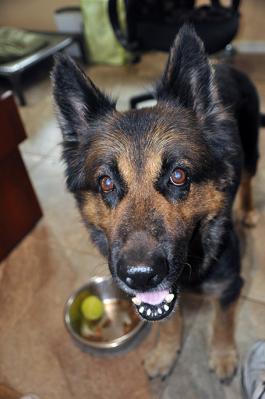 [image6_right]