PUPPY SOPHIE HAS A NEW FAMILY
Wednesday, June 20 2018 @ 04:26 pm EDT
Contributed by:

erik

Views: 550
SWEET PUPPY SOPHIE HAS A NEW HOME THANKS TO THE EFFORTS OF STACY AT EARS We just got Sophie from Labelle. She is a 6 month old GSD-mixed pup. She has a black muzzle and tail but her torso is brown. To see what she will look like check out ORO who was adopted last week. His photo is on the site as is his story, they pretty much look alike, considering he is 110 pounds and a male and she is a petite 30 pounds and a puppy female.
Sophie is spayed, HW Neg, has all shots and was wormed. She has a really loving disposition and she is calm. I tested her with cats and she was perfect, so any household with kitties would be fine for her. Of course she is untrained, probably not housebroken and needs work. She is however very attentive and extremely affectionate.
She was a street stray and needs to gain 5+ pounds to be the proper weight for her frame. She probably will be about 40 pounds. I do admit that we took her because she was cute and gave us kisses but in hindsight as a mix she will be difficult to adopt out through my rescue. We have partnered before with EARS of Englewood FL and we have discussed taking Sophie to one of their adopters. That is in the works.
If you are willing to commit to 12 weeks of training (6 week of puppy classes and 6 weeks of basic obedience) then Sophie may be the right dog for you. If you have never had a puppy please rethink calling on her unless you can commit to what she needs.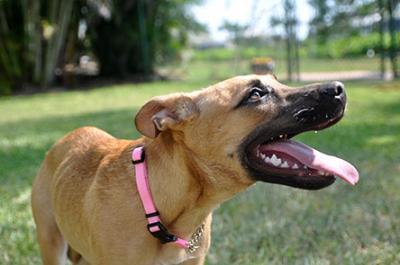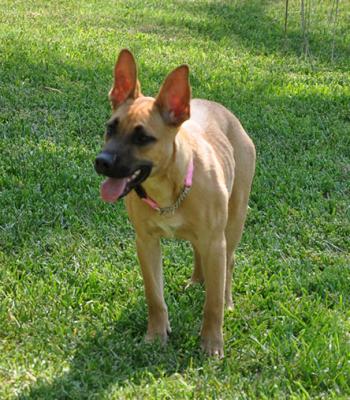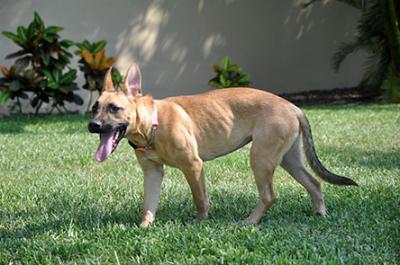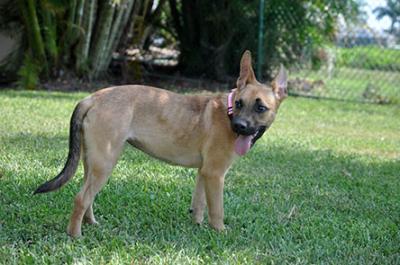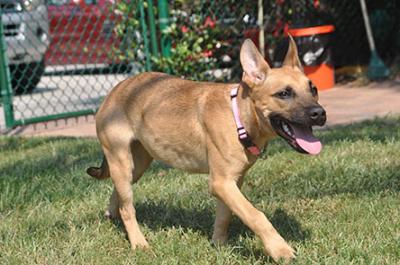 [image6_right]
[image7_right] [image8_right]