PAWS IN THE PARK
Friday, May 11 2018 @ 08:22 pm UTC
Contributed by: erik
Views: 1,146
We are celebrating adoptions and Shepherds with a great Paws in The Park event June 10th, Sunday in Punta Gorda. See below for details Southwest German Shepherd Rescue is excited to announce a German Shepherd only event named Paws in the Park.
It will be held June 10th Sunday from 10 am to 1pm at the Tiki Bar at the Four Seasons Hotel in downtown Punta Gorda. There will be a donation fee of $20 which is tax deductible and will be used to treat the heart worm positive dogs in, and coming into our rescue. Donations are also graciously accepted. We look forward to having as many of the fabulous dogs we adopted out over these past 11.5 years attend. We also welcome any well behaved GSD from anywhere who would like to attend. There will be a few guest speakers on heartworm prevention and the need for training. I hope to see as many GSD owners as possible... what a great photo 200 GSD's will be in our pack walk!!
We will have some items available for sale. These will include the T-shirt shown below. It will be $20 and printed black on a light blue field. We will also have leather 6 foot leashes $30, Herm Springer pinch collars $30 and snap type adjustable martingale collars at $11.
If you wish to guaranty yourself a shirt please email alphadog63@comcast.net with your name and size and quantity so one can be held for you at the event.
There will be a training demo, a large pack walk and we have invited a vet to speak about heartworm prevention and a band.... guarantied to be a fun event.
We can now take credit cards for donations, products and admission to the Paws in the Park event, thanks to Sun Trust Bank! If you wanted to donate before the event, we would be happy to take the number over the phone or with a card at the event. All credit cards can be accepted as well as debit cards.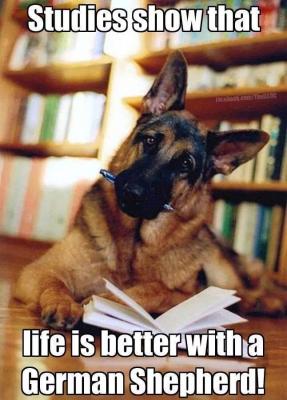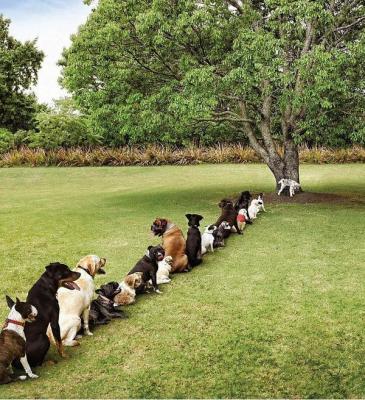 [image3_right]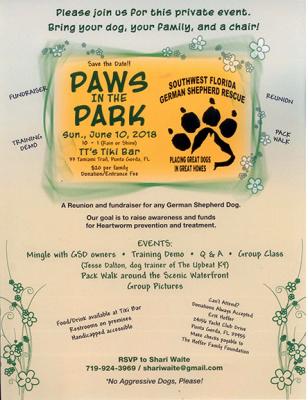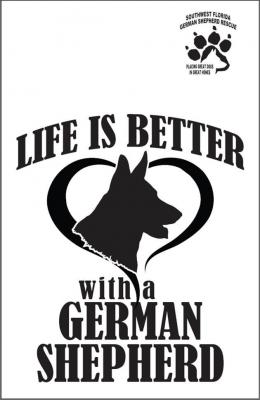 [image6_right]