BIXBY HAS NEW HOME
Saturday, March 17 2018 @ 12:47 pm EDT
Contributed by:

erik

Views: 1,446
BIXBY HAS A NEW HOME AND FAMILY
FOSTER FAILURE!
UPDATE ADOPTION PENDING BASED ON HIS EVAL FOR SERVICE DOG BIXBY, as I named him came to us as a street stray from Labelle. He is a 75 pound 1 year old male GSD. He is Heartworm positive as are most of the dogs taken from that area as no one there believes in heart worm prevention as they discard their dogs regularly. It infuriates me no end to see so many dogs having to go through the treatment, but on the bright side, it cures them and the 6-7 week rest time means a lifetime of great things for the family and for the dog.
Bixby is black and tan. He is extremely people oriented and readily seeks out attention and affection. He is calm and submissive, easy to train and loving. He is wearing his cone in these photos to stop licking which will be done in a few days time. He has been tested with big and small dogs both male and female and he had no reaction so we deem him very dog friendly.
Bixby was neutered on Thursday of last week. He is in a foster in Englewood. I spent the afternoon with him and he is a truly fabulous dog.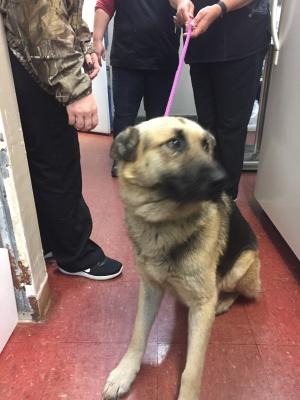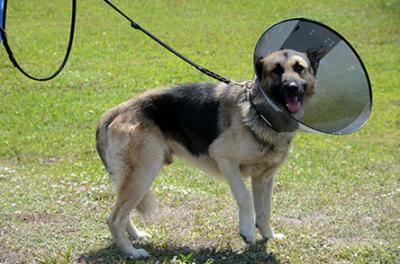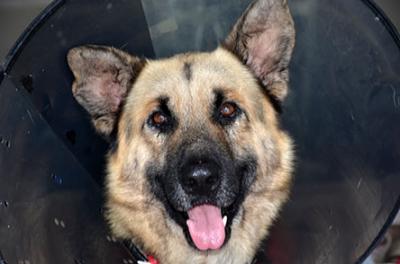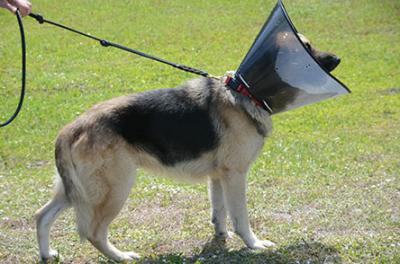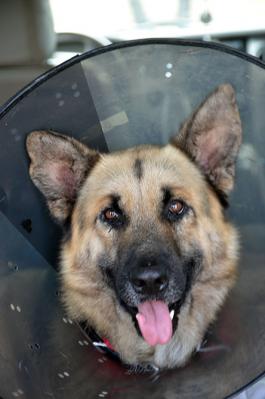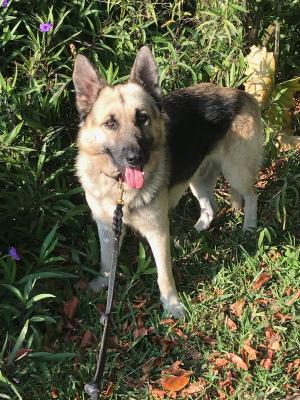 [image7_right] [image8_right]