HANDSOME JET BECAME A FOSTER FAILURE IN A NEW HOME
Tuesday, March 13 2018 @ 10:06 am EDT
Contributed by:

erik

Views: 1,434
SWEET JET HAS A NEW HOME AND FAMILY TO CALL HIS OWN JET came to us on 3/11 as a street dump. He was found with a female, Cloe, who was already adopted. Jet is about 2, or less. He is all black with a bit on tan on his legs. He is being fixed 3/14 and we are also looking at a bruise on his left rear leg. He is unbelievably friendly, responsive and loves to be petted and touched. He is great with kids and other dogs, untested with cats. His temperament is totally mellow and he just laid back when it come to activity level. He is a small dog weighing in at about 50 pounds. His fur is soft and clean and he likes baths and brushing. He may not be the breed standard in many areas but you will not find a more calm and sweet dog anywhere. He is in Foster in Punta Gorda, so if you want to meet him, just ask!
His foster family wrote:
Here is a small report on Jet. We are silent on a number of things, for example, he is just starting to be more interested in food and needs to be convinced to eat. We don't think he was house trained, so we are taking him out many times each day...most have been unproductive so we really don't know that routine yet. On the other hand, we had a much more relaxed night last night (his 2nd) than the prior.
We will be taking him to the vet tomorrow, as we discussed. We'll send another update in another day or two....
At this time, Jet has been in our home for less than 2 days. We are still learning his routine, likes and dislikes but we can already tell that he is very loving and enjoys being touched. We gave him a bath; he was very good being washed and dried all over. He really loved being brushed and became so relaxed that he appeared to be sleeping. Jet seeks out and wants to be near his companions so he is definitely a dog that enjoys people.
We have taken him on several walks and are seeing an improvement each time. He is easy to walk; he walks along side us very nicely and does not pull ahead. We are starting to teach him basic commands and continue to work with him. He sleeps in a crate at night but is happy to come out in the morning.
Here is an update on Jet. We picked him up a week ago and he continues to improve. Jet shows more of an interest in food and only needs a little encouragement to eat. We continue to walk him often and he hasn't had any indoor "accidents" since last Tuesday. On the subject of walking, Jet seems to enjoy walking through the neighborhood very much - he is more relaxed (less jumpy) and is responding better to sit and heel commands. He has been wonderful with strangers we meet and continues to be extremely affectionate, especially with us, wanting to be petted and offering kisses several times a day. Jet sleeps in the crate and sleeps or is quiet throughout the night. He is beginning to respond to playing with a ball but it is obvious he doesn't have much experience with simple play. He loves being outside and is happy to sit on the lanai.
HE IS HW NEG
Thanks,
George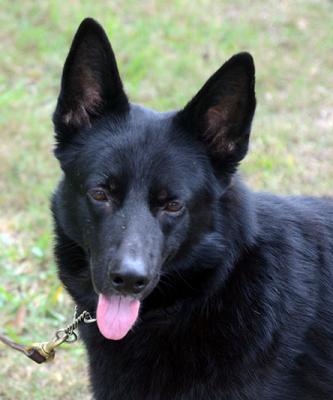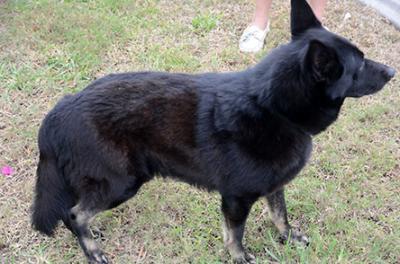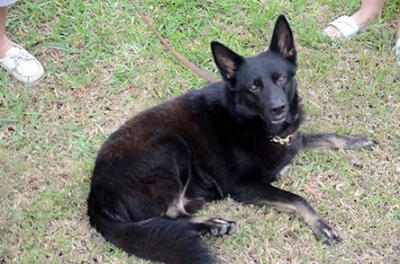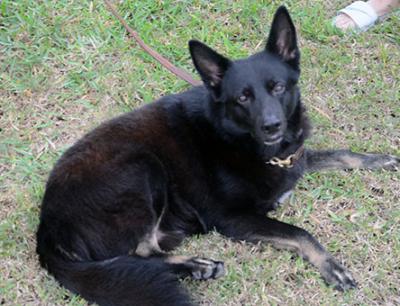 [image5_right] [image6_right]
[image7_right] [image8_right]