BOUNCING BETSY HAS A HOME
Saturday, October 14 2017 @ 02:51 pm EDT
Contributed by:

erik

Views: 917
BOUNCING BETSY HAS A NEW HOME AND FAMILY BOUNCING BETSY was just that when we got her... a looney tune puppy who had no manners, no training and is mouthy and jumpy but a sweet dog none the less. Now that she has been in 2 training sessions and with a fabulous foster, she is calm, sweet, affectionate, not jumpy and, although her manners are still being learned, she is a great dog. She is a 5 mo old spayed female black and tan GSD who came out of LCDAS. Her owner wanted to breed her and when she got loose, refused to take her back as she was to be spayed. He, like many other moron backyard breeders take these dogs in, cage them, leave them without attention and then make them breeding bitches. My only hope is this pig winds up in a cage himself.
When John out trainer met her two weeks ago she was pinging off the walls. She was extremely mouthy and out of control, but after 15 minutes of work she calmed down significantly, respected his direction and training and became what every 5 month old puppy should be.... sweet and playful. What a transition with her, from nutsy crazy to sweet, calm and loving. SHE STILL NEEDS TO GO INTO TRAINING IMMEDIATELY AND IF YOU ARE NOT WILLING TO PUT 6 MONTHS OF TRAINING INTO THIS SWEET PUPPY DOG, PLEASE LOOK FOR ANOTHER ONE AS SHE IS IN NEED OF A MASTER WHO WILL GIVE HER THE DIRECTION SHE NEEDS. We have seen her go from a pup to a sweet girl in a week and there is no telling what she can become.
Betsy weighs about 50 pounds and she is normal size for her 5 months. She was living in a crate and we do know that she is now house broken. (NO ACCIDENTS THIS WEEK... WHOOPIE!)
Initially she seemed to favor her right rear hip a lot. We immediately took her to a vet for x-rays and a thorough exam. She is fine, healthy no physical impairments were found. Her x-rays were all negative and normal and this puppy is ready for a new family! .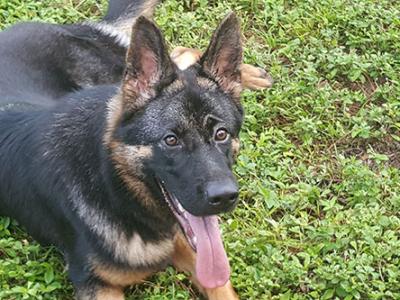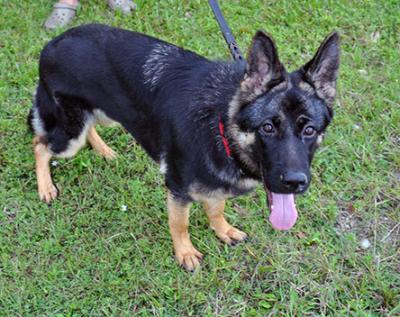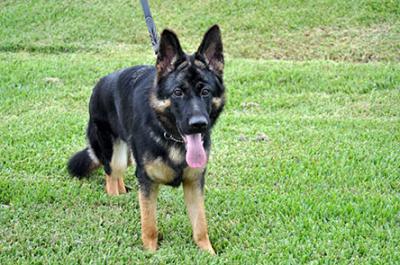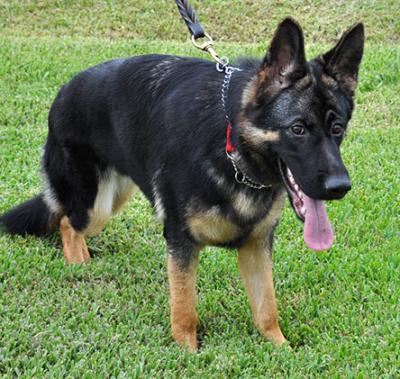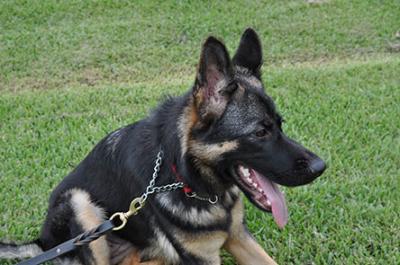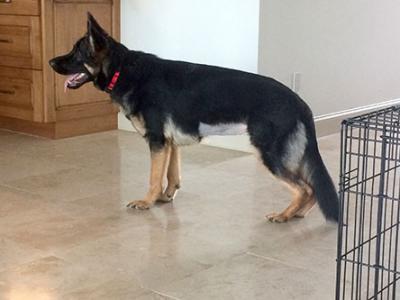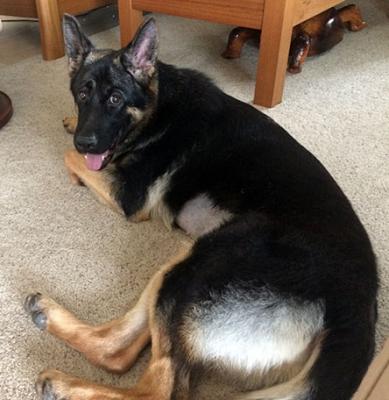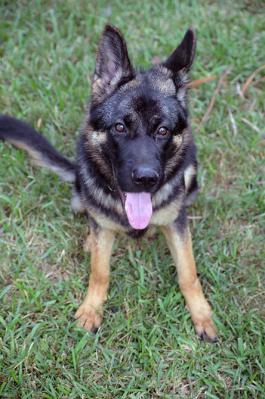 [image9_right] [image10_right]
[image11_right] [image12_right]