DUKE1 NEEDS A NEW FAMILY AND A BETTER LIFE
Sunday, October 08 2017 @ 12:10 pm EDT
Contributed by:

erik

Views: 699
DUKE1 NEEDS A NEW FAMILY AND HOME
UPDATE ON DUKE 1
WE HAVE REMOVED DUKE FROM THE SITE AS HE WAS NEVER OURS BUT BELONGS TO HEIDI'S LEGACY AND VIRTUAL RESCUE IN FL. Our foster was kind enough to house him and do some training with him but decided that he should be with their rescue so he was returned. If you are interested in him we suggest that you contact Heidi's Legacy and express your interest. DUKE 1 is a dog belonging to another rescue. He is currently living with one of our fosters in Englewood who had graciously taken him in from another rescue in the hopes we could assist in getting him placed.
This dog has gone though more trauma than any animal can deal with. Some bastard poured acid on him as a puppy. People in the Miami area have done more atrocities to dogs than anywhere else I have ever seen. He was recovered and treated by a rescue there and then transferred to one of our fosters for training and care. He is still in-tact as the Miami Dade shelter once again lied about his status. He would have to be fixed which will be funded by the rescue adopting him out. He has all shots.
What I do know is that he is 1 year old. He is a black and tan GSD and a sweet affectionate dog. He was initially a bit reactive with other dogs but he has now calmed down and is living with 4 dogs and 3 cats and he is doing well with the dogs, not so much with the cats. He may be out with me this afternoon (10/8) for a test run at Fisherman's Village Punta Gorda if possible. His foster wrote:
Duke has and continues to recover from his injuries which he received when someone poured acid on his head.
Despite this happening to him, he is very sweet and affectionate. He is a velcro dog and has to be with his people and be allowed to be involved in all family activities. He is under a year old and weighs about 56 lbs. He is up to date on shots and will be neutered before adoption. He is a quick learner but training will be a condition of his adoption.
He may be ok with another calm dog. Initially a bit reactive with fosters dogs but that is calming down. No cats or smaller dogs.
Looking for a great family for this incredible dog who has survived despite all odds. Right now we are looking for a family who can shower all their attention on Duke.
From dukes foster: what a sweet loving dog. He has only one eye but that doesn't slow him down. He can walk several miles a day. His gait is slightly off but he is normal in every other way.
Because he is with another rescue, we will act as a referral if we find the right family willing to help him. Please contact me for an interview so that a meeting can be arranged. Because this adoption will go through another rescue the cost as of now is $400 and any donation to my rescue is voluntary but appreciated. All adoption decisions will be made by our foster and he can be turned over as son as practical after he is neutered. That will happen this coming week.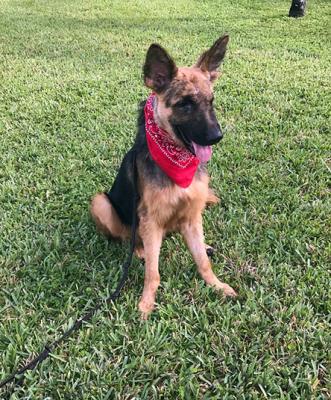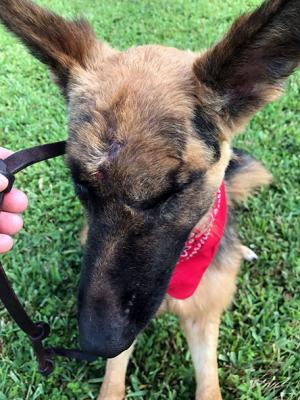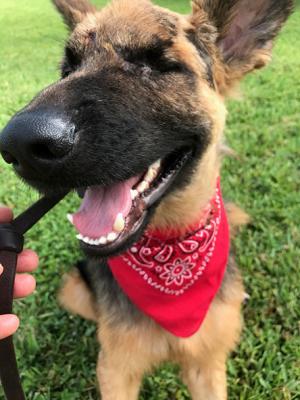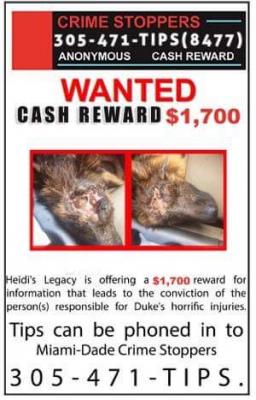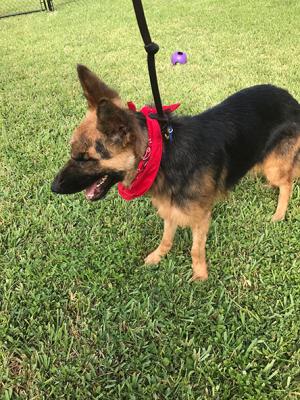 [image6_right]
[image7_right] [image8_right]