HANDSOME ROSCO HAS A NEW HOME AND FAMILY
Tuesday, May 16 2017 @ 05:41 pm EDT
Contributed by:

erik

Views: 820
ROSCO HAS A NEW HOME AND FAMILY ROSCO came into the rescue today 5/16 and he is being housed out in Sebring where he was left at a Vets office. He was turned in to them because his owner could no longer care for him and rather than taking him to a shelter, she decided to bring her to his vet and hope for the best. We were contacted by the vet-tech who is caring for him and she really needs him to be out of their kennel asap.
Rosco is approximately 9 years old. He is an off-white neutered male GSD who weighs in at about 95 pounds. We have not had him here as yet so we are going on the information provided to us by his caretakers. He is HW Neg and up to date on all shots. He is active and engaged and super people, dogs and especially kid friendly. He does walk well on a leash and was owned by some elderly people so he is use to walking slowly and not being crazy when he meets people. The foster wrote:
Hi
So I took Roscoe on a field trip today and he did great. We walked around Tractor Supply and he had to say hi to everyone. He had interaction with a young girl around 2 years old and he let her pet him and she dropped her lollipop and he went to get it. I told him no and he listened. We sat in the store for about an hour. He laid at my feet happy as a lark and watched the carts people and kids go by. He's loveable. He'd probably get along just fine with another dog as long as they are introduced properly. He's going to make someone very happy. Because he is older would you have a foster available?
He is available immediately and can be fostered immediately, so if you have an interest in a calm, sweet and gentle dog, Rosco may be your man.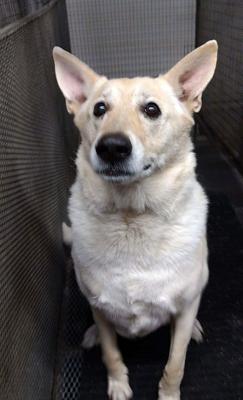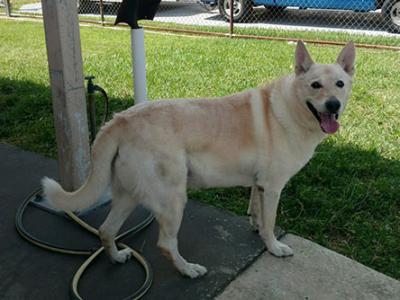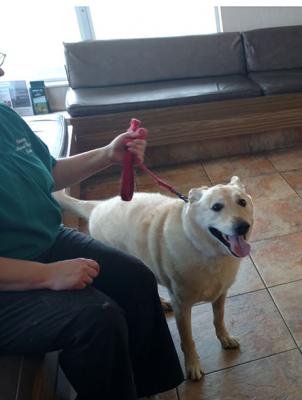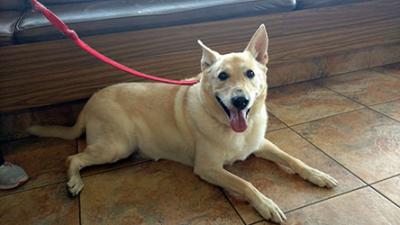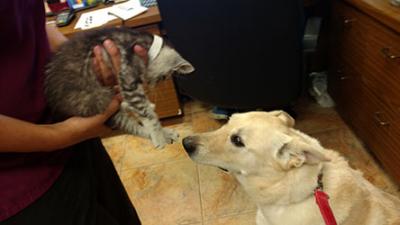 [image6_left]