SNOWBALL aka MERCEDES HAS A NEW HOME
Thursday, April 20 2017 @ 05:27 pm EDT
Contributed by:

erik

Views: 1,124
SWEET SNOWBALL AKA MERCEDES HAS A NEW FAMILY SNOWBALL aka MERCEDES was brought into rescue on 4/20 after being turned in at LCDAS because of an owner death and family moving and not wishing to take her,... typical story. She is aN APPX 10 YEAR OLD white GSD who weighs about 65 pounds and loves people and touch. Snowball is about 10 or so we are told, but that had not been verified. She is a calm trained housebroken sweet dog who seeks affection from everyone and loves people, dogs and lived with 3 cats. She is currently in foster in Englewood and is proving to be great with people cats and dog. She did seriously check out the cats at first but after a day or so she was fine. She was delivered to the shelter in Lee County who would in many case terminate the life of a dog her age who shows any signs of aggression. In Snowball's case she was so sweet and calm that she won the affection of everyone there as well as from Gulf Coast. They asked that I take her and find this girl a home. She is HW Neg and spayed and chipped and she does have some anal fistula issue on her right side. We have not seen this as a problem here in the first week we have had her in rescue and foster. We totally believe this is from poor food and it can easily be treated by diet. Besides that, she is active and affectionate and calm and suitable for any home with or without kids. If you feel that Snowball could fit your home please let me know. We do want a family who may be a bit senior with love for the breed to take her as she needs a semi active calm household with loving people.
Our Foster wrote:
Ok I got her back end cleaned up. Clipped the poo stained fur and made it so it would stay clean and out of the way.
With the natural balance bison and potato LID food her stool is already firmer.
Honestly the fistula has remained very clean and I never see her licking it so I wouldn't hesitate to call this a manageable issue that wouldn't stop me at all as an adopter.
She let me clean it without any fuss at all. What a great dog!
HER FOSTER WROTE:
Hi,
Update
Her playful side has emerged. She loves to play and have you throw her tennis ball. She is a good walker on a prong and enjoys her walks.
Her anal fistula remains a nonissue. No smell or drainage. She cleans it herself so I don't even need to do it.
She totally answers to " Mercedes". She is very obedient. Engaging, very quiet but alert. Nothing fazes her. She may be older but gives off a younger vibe.
She bonds well and is simply happy just being near you but she is confident and doesn't follow me around like my other Velcro Shepard's.
She is a very special girl. A dog that is that once in a lifetime perfect companion. It's rare to come across such a winning sweet temperament
May 3 update
Mercedes is doing great. Her anal fistula remains a non issue. If I didn't look under her tail I wouldn't know it was there.
She remains attentive, sweet, affectionate and she loves to sleep on the cold tile all day after a one mile walk in the cool mornings or evenings. She is young in spirit but has that old girl vibe in how she likes to sleep.
I have fostered so many dogs over the years. She is by far the finest dog I have met. Her temperament makes her a perfect companion. She alerts to " sounds" but is easily shushed.
I hope someone opens their heart and home to an older girl whose owner died. She must have been their whole world.
She deserves a family if her own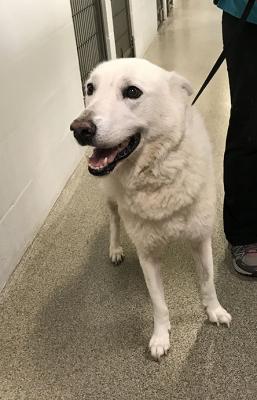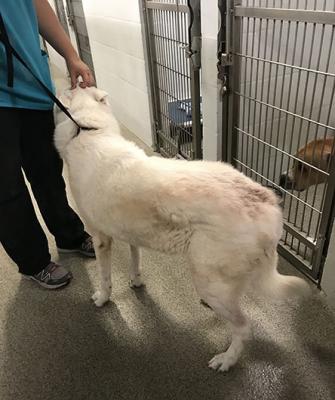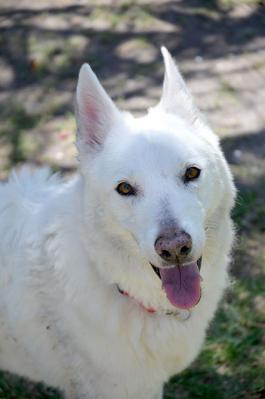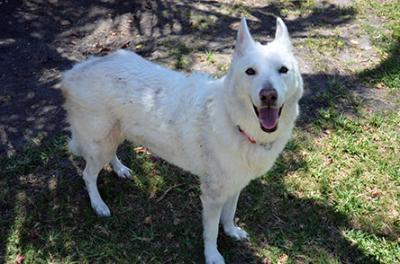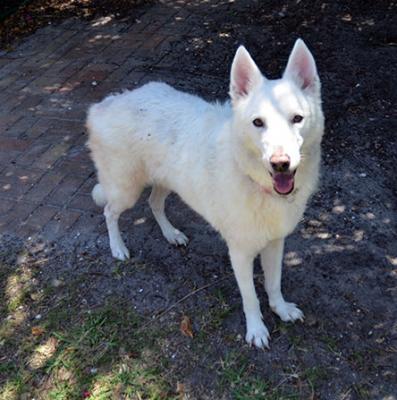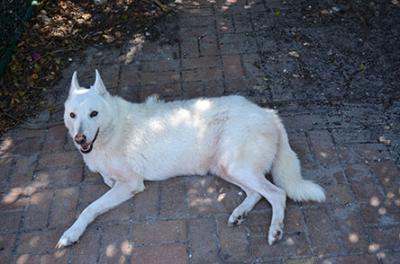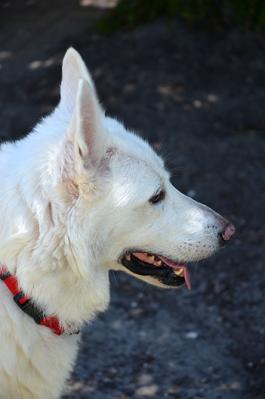 [image8_left]