DON'T FORGET TO BUY YOUR TICKETS
Wednesday, July 15 2015 @ 03:37 pm UTC
Contributed by: erik
Views: 1,396
PLEASE DON'T FORGET TO BUY YOUR TICKETS TO THE AWL 'CAPTAIN'S BALL' NOV 8TH 2015 AT THE PUNTA GORDA EVENTS CENTER It is my pleasure to invite all of our rescue dog recipients and their friends and families to the3rd annual Animal Welfare Gala to be held Nov 8th 2015 for the benefit of the AWL.
Diane and I will be honored at that event, which draws 650 people, for the work we have done with the AWL and with our GSD's and the building we helped build at the shelter now called the Hoffer Animal Care Center. I have worked hard during these past 8 years (ending in August 2015) to find homes for almost 600 German Shepherds. I hope to continue my work so long as I am physically able, but I need your financial help in supporting the AWL whose hospital and great Doctor we use almost daily. The AWL is where all of our rescue pets get their shots, neutering,chips, registrations and heart worm treatment and testing upon my accepting them into rescue. As you know all of the money we collect goes there or to our GSD kennel now operational in N Ft Myers. We also donate some of the funds to the Back Pack Kids.
We do seek contributions to bot,h and as a 501C3, anything you give or bequeath is 100% tax deductible. The funds raised by the Gala go 100% toward shelter operations and we have NO outside overhead... yes dollar for dollar your donation goes to the shelter. Charities that call themselves animal charities, such as ASPCA and 100's of others, have as much as 65% going to fund raising and executive salaries, where we have 0% and 100% to the shelter!!
If you purchase your tickets NOW (before 8/1/15) they are $90, after 8/1 they are $100. If you call me and or send me a check for tickets we can buy them for you and send them to you by mail. If you go directly to the AWL or to their web site you can also buy them at the same price. Please make an effort to come, this black tie affair is a great way to support us and the AWL.
Here are some shots from last years Event called the Fire and Ice ball.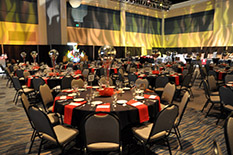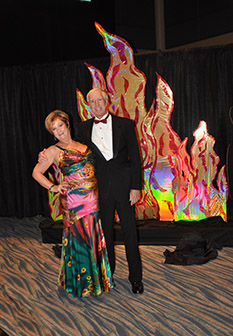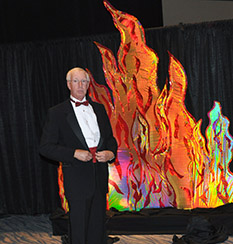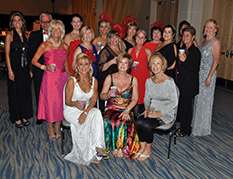 [image5_left] [image6_left]