JETER AKA STYX IS STAYING HOME
Thursday, November 27 2014 @ 07:20 pm UTC
Contributed by: erik
Views: 1,585
JETER AKA STYX NEEDS A NEW HOME
JETER IS STAYING HOME FOR NOW Jeter was originally the property of a young homeless vet who asked that we keep him for a month and to help treat his skin issues as he did not have the funds to do so. We did treat him and house him in good faith but unfortunately the young man never returned to us nor was his contact info still valid. We took possession of Jeter when he was then known as Styx and continued his treatment. He has had a neuter operation and a skin tag removed by surgery and he came through very well. He was living at my home for a week back in October and was then moved to a foster to recover. He was terrific with all of our dogs and people. HE IS NOT SUITABLE FOR A HOME WITH CATS as he has a high prey drive. He loves to play and he is quite active and engaged. He will destroy soft toys but is easily pacified by most any toy or bone. He is completely well from his surgeries and he has grown most of his hair back and is now very handsome as you can see by these shots taken on Thanksgiving. He did participate at 2 street fairs and met 100+ people a few weeks ago, primarily kids and did tremendously well with everyone!
Jeter is a 5.5 year old black and tan super sweet male GSD. He has so much to offer a family, young or old as he is loyal and house broken, trained and eager to learn. He is a pleasure to be around, eager to please and mentally stable and engaged. He is affectionate, alerts well and seeks leadership. Anyone adopting him must have an alpha position over him as he is powerful and clever and a pack leader not a follower unless he is handled by a strong family. He needs some leash training but otherwise a basic refresher course will bring him back to 100%. He is crate trained but you need a strong crate as he wants to break out. He has never destroyed anything in a home and is polite when meeting new people or having the run of the house.
Jeter is good with other dogs if properly introduced but not with cats. He weighs about 85 pounds, and he is heart worm negative. He has all shots and he is chipped and neutered. He is in good shape overall besides the minor cosmetic issues with his skin under his neck which will resolve in the coming months. His one issue is separation anxiety which is being worked on. When he is with you or in the same room with you he is perfect, when you are out of sight he does talk, not bark, but talk and he just wants to hear your voice before calming down. This anxiety may have been caused by is owner abandoning him and his fear of a repeat performance. Anyone adopting him needs to understand that in the beginning, until he trusts you, staying close to home and to him is important to establish trust and a bond.
He has been in foster care for almost 2 months and has been on a special diet of salmon and sweet potatoes which we get at Costco. He has thrived on it and his fur and skin are in great shape. He is a happy dog and we want him in the right home asap.
If you are interested in this boy to adopt or to foster, please call us asap.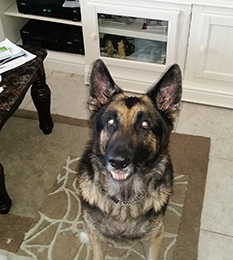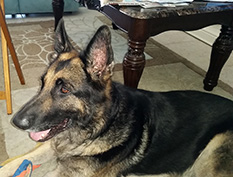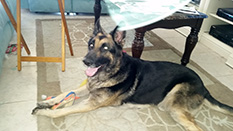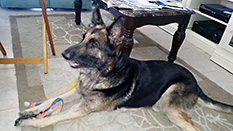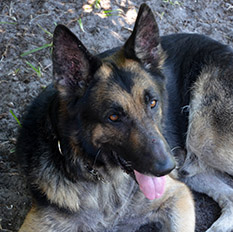 [image6_left]
[image7_left]