BEAUTIFUL MIKA HAS A NEW FAMILY
Tuesday, October 28 2014 @ 12:00 am UTC
Contributed by: erik
Views: 1,399
BEAUTIFUL MIKA NEEDS A NEW HOME AND FAMILY MIKA was turn into us today because her owners could not deal with the abuse they received by owning her at their condo. Their neighbors, notwithstanding the fact they are collective morons, effectively intimidated them so that they were forced to re-home this exquisite dog who they loved dearly. That was then and this is now.
Mika is a 3 year old Black and tan female, spayed German Shepherd Dog. She is pretty much obedience trained but must go to six weeks of class upon adoption. Her issues, instigated by her owners unwillingness to properly socialize her through a training facility, are her apparent eagerness to meet people and other dogs. being a 70 pound dog she has never been taught how to meet and greet people and animals. With me she was perfect. i saw no adverse behavior at all... zero. She was calm, well behaved, social and eager to please, hence the assessment of why she was being re-homed is suspect and not verifiable by my tests. In handing her off to 2 other people we saw nothing but a positive well adjusted dog who just needs to understand whose in control. She needs a proper collar and some basic training to be a family perfect dog in all respects.
Her health is good. She did have heart worm but that is cured. She needs to get enough exercise to stay in as good shape as she is so we recommend an active younger family to run her ragged. She has had all shots and she is chipped making her drive off the lot perfect. this is one great soft dog who, in the right hands would be excellent. She is housebroken, like to play ball and not destructive. She is crate trained and gives up food and toys readily. She is not in any sway aggressive nor would I hesitate to put her with kids. If you want to see her you need to call us after Wednesday at 941 575 0243.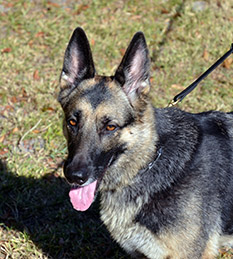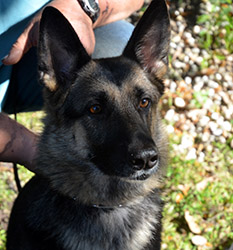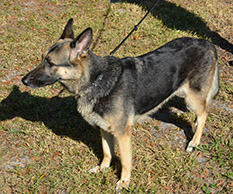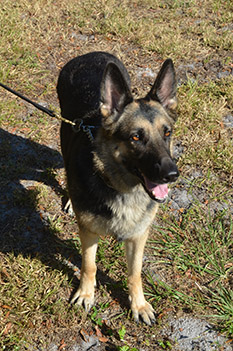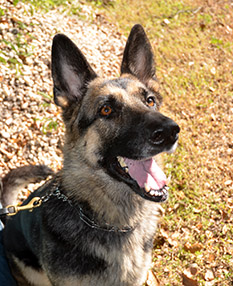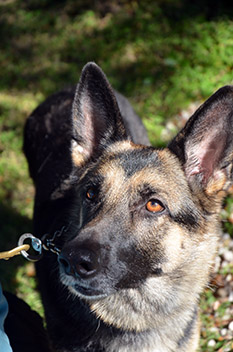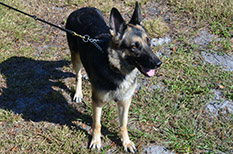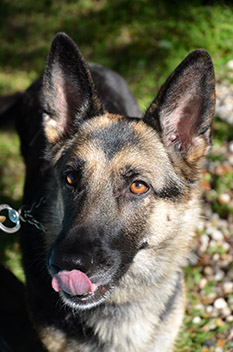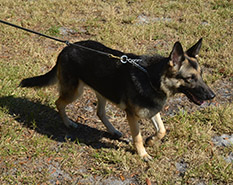 [image10_left]