LUCKY PUPPY NEEDS A NEW HOME
Monday, August 18 2014 @ 04:29 pm UTC
Contributed by: erik
Views: 1,265
PUPPY LUCKY NEEDS A HOME\
WE ARE HAPPY TO REPORT THAT LUCKY'S OWNERS HAVE CALLED AND WILL BE HERE SOON TO PICK UP THEIR DOG. HIS NAME IS ODEM. We just got puppy Lucky in today 8/18. It sure was his lucky day so we named it accordingly. My wife may change his name later today but since he is the only puppy we have, we will know who you are calling about.
This is one exquisite dog. He is black and tan with a perfect body and coloration. He was found running down a road with a steel wire attached to him that he obviously chewed through to escape. He is in perfect condition which tells us he was never abused and well cared for. We have had no luck in locating his owners. The people who found him searched the area and came up dry. he could have been running for 20 miles, who knows. His pads were in good shape which tells us he was use to running on pavement and yet he didn't stay home. Dogs like this never leave their owners when they are in a loving environment. German Shepherds are like velcro, especially puppies, and rarely if ever are true run a-ways. They will break out of fences and do whatever but they are usually just found sitting in front of the home awaiting their masters.
This dog was well groomed, nails cut, fur perfect and with a disposition to match. He is trained and knows come, sit and down. He plays ball, he is super affectionate, and he will not leave my side which tells me he ran for a reason. Who knows maybe I am a dog magnet? He met Rudy and will meet the pack here in a few minutes. He was a perfect gentleman with Rudy and we will see how he is with all 6. We have not exposed him to our cats but that will happen this afternoon.
Tomorrow he will be neutered and given all shots. He will be chipped and heart worm tested but from what we see, he is probably HW Neg and probably had all shots. Since we cannot be certain we will shoot him up with all vaccines and deworm him as well as chip him tomorrow when he is out for the count in the OR.
This is a special dog... like they all are and we will require training paid for at the time of adoption.
If Lucky Dog is the kind of dog you want, please call us for an appointment.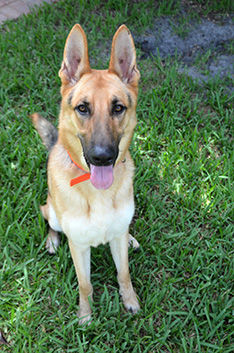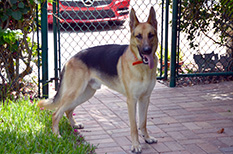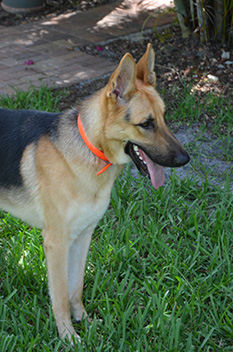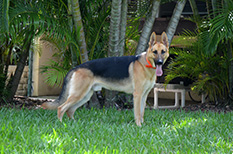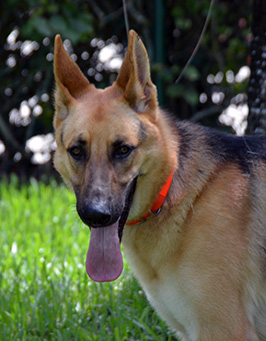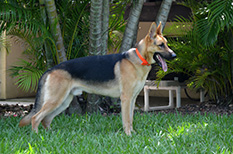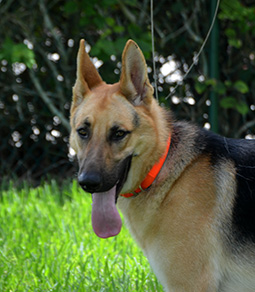 [image8_left] [image9_left]