SENIOR DOG EMERGENCY FOSTER OR ADOPTION
Saturday, June 14 2014 @ 01:12 pm UTC
Contributed by: erik
Views: 1,586
This is Princess.... She is in dire need of a home by this weekend.
GREAT NEWS SHE HAS BEEN ADOPTED I received this letter from a person in need. His dog who he has had for 11 years and is in excellent health must be surrendered. He lost his home and could not find a rental that would allow him to keep her. If you can help by giving this dog a great home, please call me immediately. Here is his letter to me. She is 75 pounds, black and tan, housebroken, heart worm negative, trained, great with kids and dogs and people.
Hi Erik,
This is Nino, I just spoken to you about our 11 year old female Sheppard "Princess", we lost our home and we moved into an apartment and they do not allow that breed. I desperately ask for your help to find someone to care for her because our only other option is to turn her into the animal shelter, where she will be put down. My two kids 8 and 11 years old love her very much and I have not told them what is happening. Erik, help us as much as you can, she is such a good dog, has never bitten anyone in all her years.
If you can help he will provide some revenue for food but the dog is not on any meds and is in excellent health. Loves kids!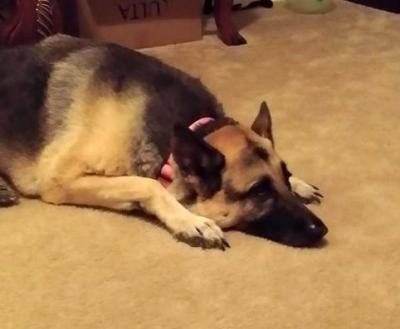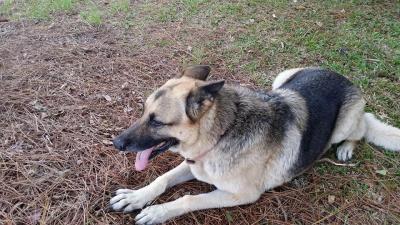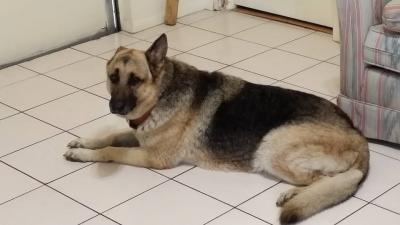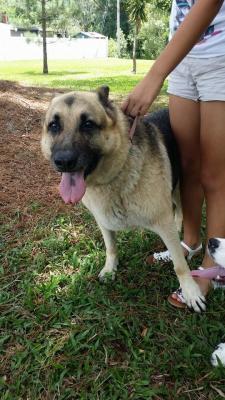 [image5_left]