DOG PARK PUBLISHING REWARDS GSD RESCUE
Tuesday, May 06 2014 @ 01:31 pm UTC
Contributed by: erik
Views: 1,857
DOG PARK PUBLISHING IS GOING TO SEND A CONTRIBUTION TO AWL AND SWFLGSDRESCUE IF YOU PURCHASE GSD STUFF ON DOG PARK PUBLISHING THEY WILL DONATE A PERCENTAGE TO AWL. NICE FOLKS AND NICE GESTURE. WE ALL THANK YOU.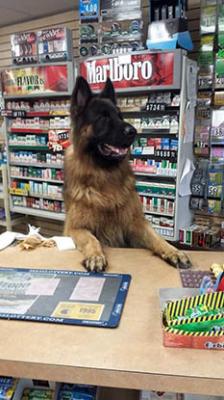 German Shepherd Rescue of South West Florida is now
an Online Retail Partner with
Dog Park Publishing!
The folks at Dog Park Publishing are going to give us 10% of your purchase through our affiliate site, so check out their high-quality holiday gifts, handmade art, calendars, and more than 800 made-in-the-U.S.A. products - especially for German Shepherds, large dogs and tough chewers.
They also offer jewelry, clothes and decorative items for dog lovers, along with dog clothes, accessories, and natural treats.
Jonathan Korzen
Dog Park Publishing
www.DogParkPublishing.com
Twitter:
twitter.com/ittypitties
Facebook:
http://www.face
book.com/ittypitties