BETSY IS THE SECOND OF TWO BEAUTIFUL GIRLS
Friday, April 05 2013 @ 01:46 am UTC
Contributed by: erik
Views: 1,726
ELLE IS NOW BETSY AND SHE IS IN HER NEW HOME Betsy is a petite spayed female GSD. She is totally sweet and calm, trained and obedient and affectionate to people and dogs. She is here at our house and was spade yesterday. We decided that Betsy was a better name than Elle so we changed it. Betsy is about 1.5 years max. She weighs about 65# and can easily gain 10 pounds. She needs good nutrition to get her fur where it should be. She has to grow into her ears! Betsy is normal height for a female with long legs. She like to play ball and is cat friendly. She is HW Negative and besides being skinny, she is in good health. She is really affectionate and walks well on a leash. She seeks out attention and she is housebroken. She has successfully joined the pack and was accepted by everyone in an instant. She is that good! She meet our cats and she loved them and they loved her. She now has house privileges and is off lead. She like to play ball but has not yet taken a toy from the toy box by herself. She did sleep with a stuffed bunny so we know she is gentle with toys.
Betsy was a street dump in Lee County and probably was in a home. She came to us extremely thin and underweight with a coarse coat and no under coat. When we this we know that 2-3 weeks of good nutrition will begin to completely turn it around, until then she is scrawny, but with a super temperament and disposition. She seems trained and knows sit, down, shake and was definitely a family pet at some point. She is chipped and has all her shots and she is just waiting for that special family to make her their own. This is the kind of dog that makes the best lifelong friend. She so wants to please you, she knows her place, she alerts and would blend into a family in a few days time. When they are this good they go fast but we want to make sure she is put with a great family. If that describes your family, then give us a call for an interview asap. I took some new pictures today and here they are.
WE ARE PROUD TO REPORT THAT BETSY IS NOW IN HER NEW HOME WITH 2 REALLY GREAT PEOPLE AND ONE SUPER DOG FRIEND.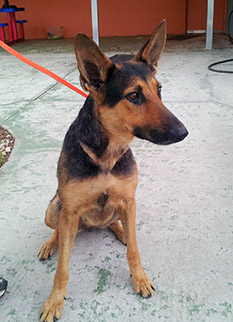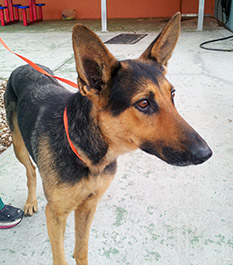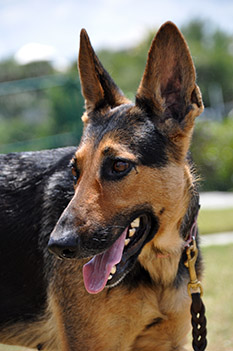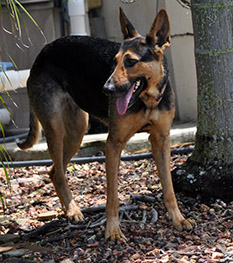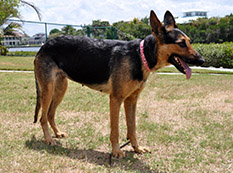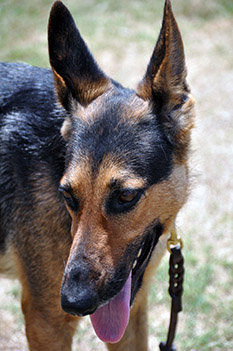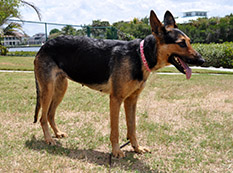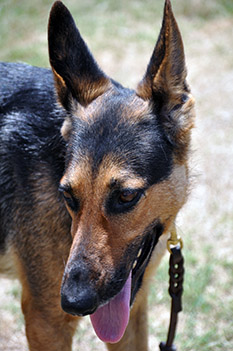 [image9_left] [image10_left]
[image11_left] [image12_left]