SWEET SASHA WAS REHOMED TO HER ORIGINAL OWNER
Thursday, December 27 2012 @ 10:59 pm UTC
Contributed by: erik
Views: 1,916
SWEET GIRL SASHA WAS REHOMED TO HER ORIGINAL OWNER Sasha was found in Lee county as a stray ON CHRISTMAS EVE. She is about 2-3 years old and she weighs in at about 65 pounds. She is in great shape and solid. She is not at all underweight. She is on the small side of a female black and tan GSD, but her personality more than makes up for her size. She has a terriffic temperament and likes other dogs and warms up to people instantly. Since she warms up to people very quickly she surely will be a velcro dog in a few days time any any good home. She is heart worm negative and she has all shots and she is chipped. She seem to ignore our cats and is not bothered by our pack of 6.
Sasha was definately an inside dog. She is probably housebroken but we cannot be sure until we have he here for a few days.
If Sasha seems like a fit in your families life, please do call and let us know so we can arrange a meeting. This is a true companion dog. If you think you can make Sasha our 70th adoption for 2012, please call us asap!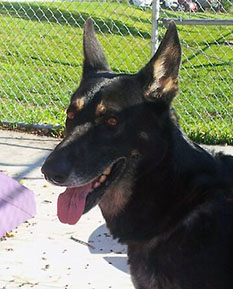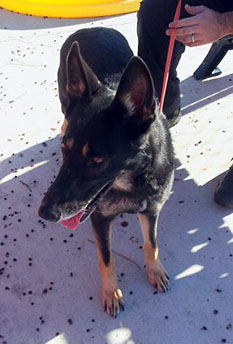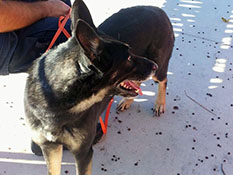 [image4_left]