BEAUTIFUL MACY NOW HAS A FOREVER HOME
Monday, August 13 2012 @ 11:26 pm UTC
Contributed by: erik
Views: 1,715
Macy has found a tremendous family to cal her own for ever.
I am happy to reporty that we have found a great family for Macy and she left today for her new home. We wish Andres and his family the best because we know they got a great dog!!!
We found Marcy today and will be taking her here on Friday 8/17/2012. Marcy is a sweet 1.5 year old spayed Black and Tan female GSD. She is HW Negative and in excellent helath. She has had limited training and is calm yet playful. She is a perfect dog for a family and one that will give you many years of love and devotion. Marcy was found in Lee County as a sray. She was never abused nor do we think did she had a loviong positive enviornment. Marcy is dog friendly (cats are yet undetermined). She loves people and interacts on her own and willingly. Marcy has no visible agression yet wants to play and engage people and dog from what we have seen. She is an all around perfect dog.
If you wish to see her or to have an interview to get a dog from us, please call for an appointment.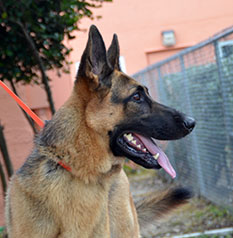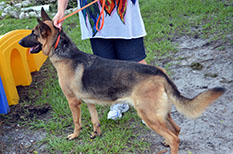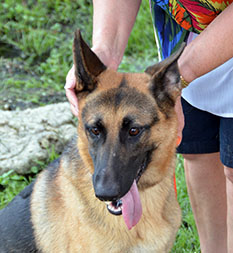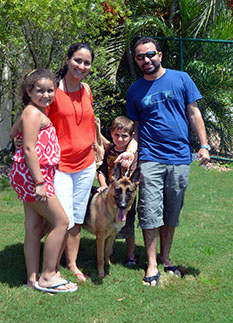 [image5_left]