DUKE IS NOW AT HOME
Thursday, June 07 2012 @ 10:19 pm UTC
Contributed by: erik
Views: 2,008
DUKE HAS FOUND HIS FOREVER HOME
We are elated to eport that Duke has found a new forever home. He was adopted by a former FSU football player and they will make a great pair. We are excited for both Mike and Duke and wish them a long and active life together.
Duke has a doubly tragic story and hopefully a tremendous future. His owner passed away very young and left Duke with a friend. His friend in turn asked a co-worker to assist him in finding Duke a forever home. Duke was taken in by this terriffic family and housed for the last few weeks in search of a new owner. When their attempts at re-homing failed, we were contacted. We met Duke (#187) for the first time this afternoon 6/7/12. We were able to find a great new home for him however things did not work out. Duke seemed to become possessive and did not get along with their dog. It is our belief that you always owe your current dog deference in any situation where a new rescued dogs comes on the scene. Duke's has shown that he needs a one dog household and that he will assume an alpha role if allowed to. Duke needs an owenr or family that can focus on him as a one dog household and provide him the training and guidence he needs as he matures. Our heart goes out to his first family as they truly loved him and did the best they could with him.
Duke is a neutered Black and light tan male GSD. He weighs in at about 100 pounds and he is in great shape. He has had some training and knows the basics, but definately needs a refresher in basic obedience. If you do get him from us you will be required to put him in at least 2 courses, novice obedience and either CGC or intermediate obedience at the Peace River Dog Fanciers club in Punta Gorda. If you live outside the area you will have to document a training facility where you reside.
Duke is HW negative and was well cared for during his entire life. He tolerates cats but does have a prey drive therefore we recommend no cats in the home. We tested him with Marvin Mouse, our Mainecoon, and he did very well with him but not living with him for any time we are unsure of his prey drive. Since we have not had him here at our home, we do not know how he would be with other smaller kitties. He was fine with our dogs and as any 3 year old would be, he is a little playful and can have some dominance issues. We saw NO agression in him at all and he was totally fine being handled, trained, walked and played with. He is a large and powerful dog that needs a handler capable of being his alpha and training him appropriately. He is housebroken and has all shots, seemingly good hips and exhibits a good strong play drive. Besides being a stellar looking dog, he has a great temperament and presence. If you would like to make Duke yours, please call us for an appoinment to see him. He is presently in foster and will be available for adoption on Tuesday of next week.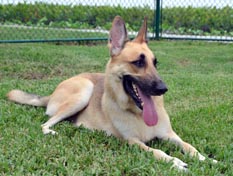 ,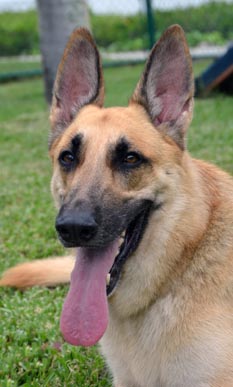 ,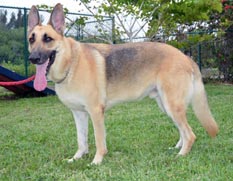 ,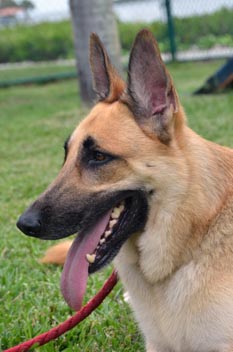 ,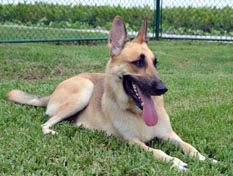 ,