PUPPY DUNCAN HAS A NEW HOME
Wednesday, March 21 2012 @ 03:17 pm UTC
Contributed by: erik
Views: 1,668
PUPPY DUNCAN IS GOING TO HIS NEW HOME
Puppy Duncan was found as a stray. He is a 6 month old black GSD. He is by far the most affectionate and loving puppy you will ever meet. He seeks out attention and likes other dogs. He is yet untested with cats, but as puppies they adapt pretty quickly.
He is untrained and he is not totally house broken as of now but that is quite easy to do. He is crate trained and quick to learn. He is neutered and weighs in at about 45 pounds. He will be about 80 pounds as an adult. If you were to aopt him you would be required to pay for puppy clases and one level of novice obedience with the adoption which are $70 each for 6 weeks of training. Of course you would not want to just take this much training if you wanted to have a perfect pup, but we would require this as a minimum.
As soon as we kow more about him we will write it up and as soon as his photo is available we will put hat up as well.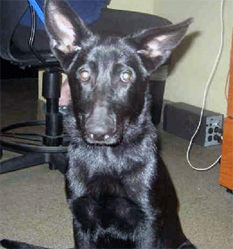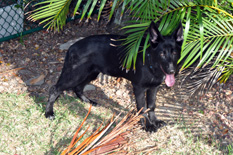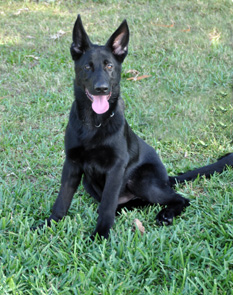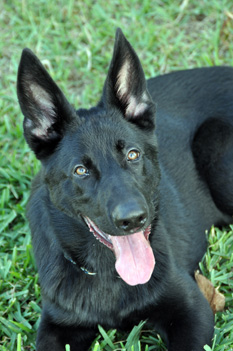 [image5_left]