CARLY HAS A HOME
Tuesday, July 26 2011 @ 11:29 pm UTC
Contributed by: erik
Views: 1,751
BEAUTIFUL CARLY HAS FOUND A GREAT FAMILY TO LOVE HER AND CARE FOR HER
We are so happy that Carly has found a great family!
One year ago to the day, we adopted Carly out to a young family. It seems they have fallen on financial hard times and had to give her up. Carly is a beautiful calm female black and tan GSD. She is about 65#'s, spayed and housebroken. Carly has a special gift in detecting epileptic seizures. She performed this for her owners for a year and surely was a life saver many times over. Of course we never ask why a dog is returned when people fall on hard times in this economy, but we hope that this re-homing for Carly will be her last. She deserves better.
Carley came to us from Lee county and lived in Venice for the last year. She likes other dogs and is basically a very sweet, calm and balanced dog. She is HW Neg and in good health. She has also been trained and can follow commands in both English and German. If you have a place in your heart and in your life for her please call Erik or Diane at 941 575 0243.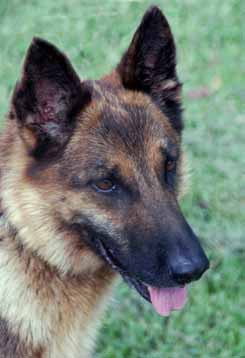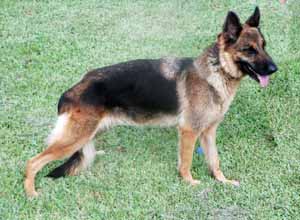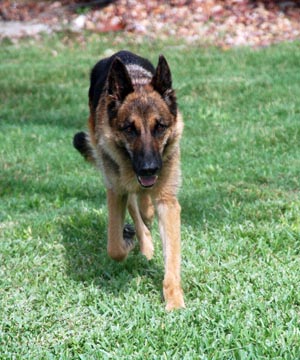 [image4_left]
[image5_left]