SWEET SUGAR HAS A NEW HOME AND FAMILY SUGAR is a gorgeous white female GSD. She is 8 years old and fully trained, healthy, hw neg and UTD on shots. She was relinquis
hed because of her newly developed separation anxiety. This condition was never present until she had an incident where the care taker left her for a few days alone in the home. I believe from seeing this dog that the condition will quickly abate with consistency of care (which was what she was use to for her whole life).
Sugar is totally calm in every way. great with kids (lived with a 7 year old for her whole life and cats. She likes all dogs and people and has shown me nothing but a great personality. She loves to leash walk, car rides and she is house trained but not a swimmer and doesn't especially like baths. She would be perfect for a family with a stay at home person or for a family that is around most of the time. If you are interested in her, please call us.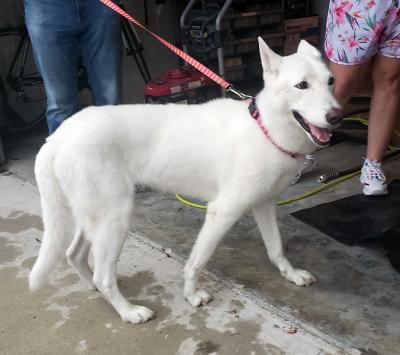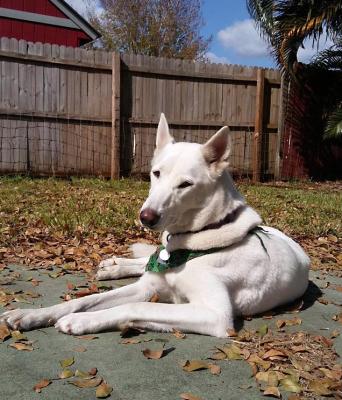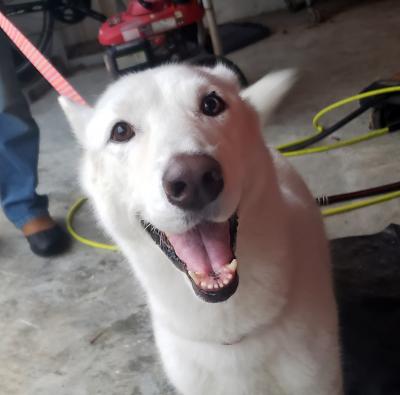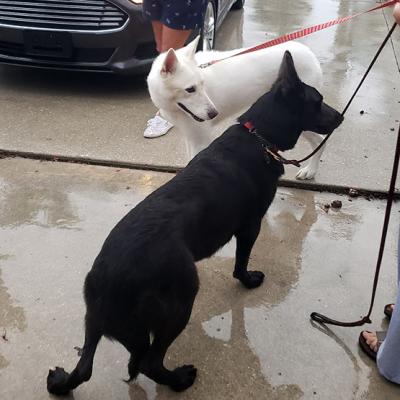 [image5_right] [image6_right]