MOMMA SHELBY HAS A NEW FAMILY

UPDATE ADOPTED! Sweet Momma Shelby came in Oct 21 from a relinquishment to a shelter in Glades County. They were kind enough to offer her to us as she had come from a home just yesterday (10/22/2019). She is a beautiful red and black female GSD. She is Heart Worm NEG which is a big plus and she has been given all shots spayed. She was used as a breeding bitch and then dumped.
This dog has excellent confirmation as you will see by the photos. She met two of my dogs and was a bit reactive. In having her now for a few weeks we can see that she is not particularly social with dogs. She is fabulous with people and can't wait to be petted but we recommend a ONE DOG HOME AND NO CATS. We recommend a fenced yard for sure. She is somewhat trained and we know she is not destructive and she is house broken. She probably lived with a family. She loves people and engages readily with everyone. Her issue is reactivity to other dogs. She is a calm dog inside, but has a high prey drive for smaller critters and when meeting dogs on the street, so we feel no cats or smaller dogs is a requirement. She does know the word NO and responds immediately to stopping a behavior. SHE NEEDS SOCIAL DOD-DOG TRAINING, BUT HAS ALL THE BASIC COMMANDS DOWN OK. We know she is super affectionate and people friendly.
As we learn more about her from her foster we will be able to tell you more. She weighs 83 pounds and is quite strong. She appears to be about 2.5 years old. Her fur is in great condition which suggest good food and inside living. She is in foster in Venice and can be seen most any time.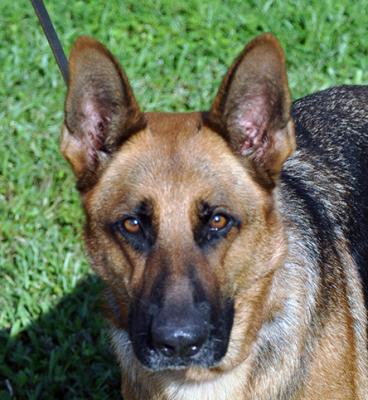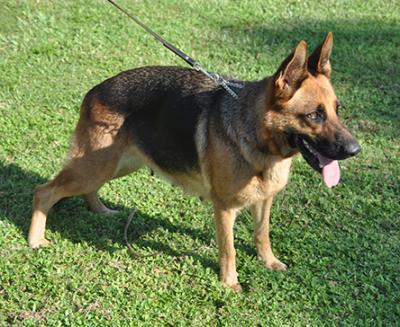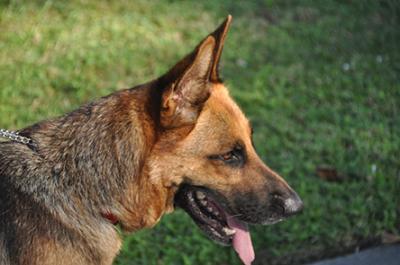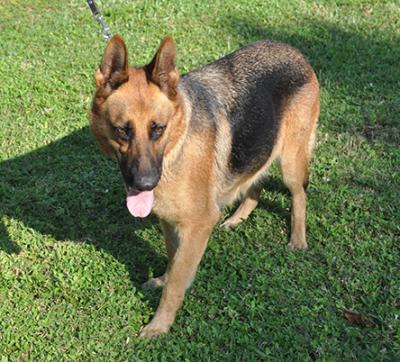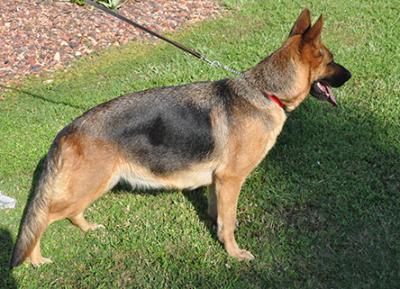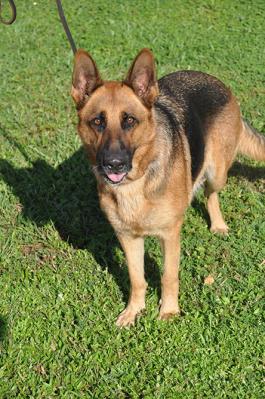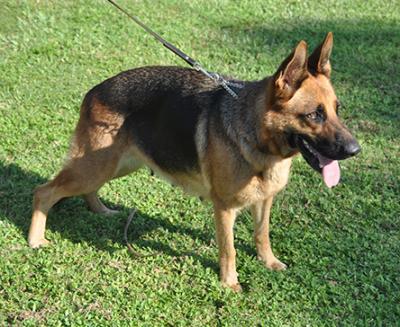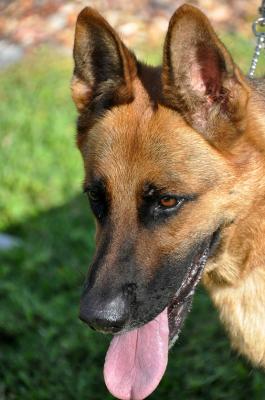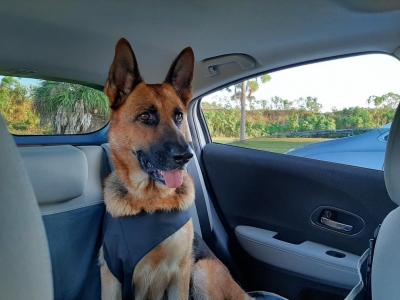 [image10_right]