BAMBI HAS A NEW HOME WITH NO OTHER DOGS

UPDATE WE HAVE A FAMILY COMING TO SEE HER SATURDAY AND THEY ADOPTED HER BAMBI came to our rescue back on 4/1/19. She was basically stuffed into a super small kennel and left outside the shelter. She was discovered like a jack in the box by the person who was about to clean the donated kennel and out pops a beautiful dog. Beyond surprised, the shelter technician brought her inside to scan her. She was chipped and we traced the original adoption to a shelter in West Palm. We got the name of the owner, hence the name of the dog and reached out to them. Obviously they declined to answer our calls and we took possession. She is spayed, chipped and heart worm neg. She is trained and well behaved.
Now that we have had her for 5 months or so we discovered she bonds quickly but surely needs to be an only dog. Although she gets along with other dogs, she looses patience and becomes agitated with other dogs in her face..
She is a one person or 1 family dog. While in the foster (with another super calm male) she basically gets in between the owner (her foster) and the other dog and is quite possessive of her human. On the street, after bonding she is also possessive and protective of her owner with other dogs. She has since calmed down considerably and loves her walks and is fine on the street and extremely affectionate at home. As far as people goes she is a sweet affectionate and gentle girl. She is good with any amount of people in the home but we suggest adults, and she is well trained in the house and on a lead.
We confirmed that she is sweet, loves people, being petted, had no reaction in the kennel with other dogs she passed by and was totally comfortable with my handing her. It is once she is bonded and comfortable (after 3 days) that you will see her being possessive. She needed some leash walking training which she got and is now 100% better. She is house broken. She is easy to leash up and wants to be petted. She has super good shinny fur and was well cared for until to morons who dumped her ... did just that. She is a bit over weight, which is rare. This is a great dog, beautiful and affectionate. She is about 2-3 years old, spayed and has a chip and all shots.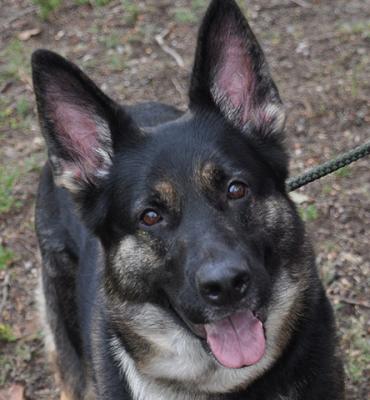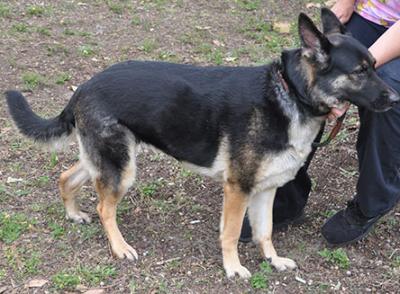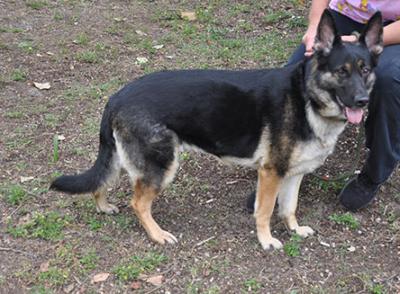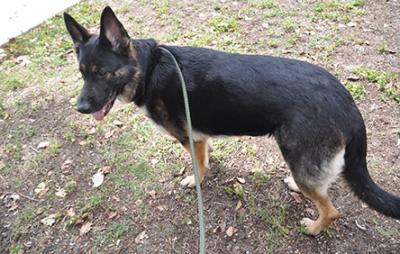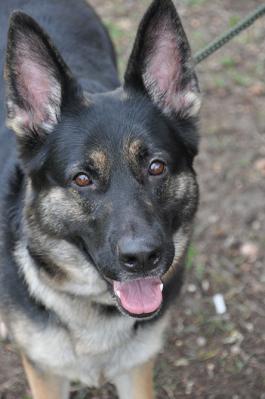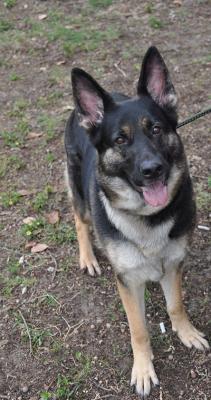 [image7_right] [image8_right]